Wood Floor Replacement Service in Cincinnati, OH
A wooden floor enhances the beauty and value of your home. But such a surface also requires extra attention. Although a wooden floor is durable, it can be damaged by water intrusion and other perils. When it is time for a wood floor replacement at your home or office in the Greater Cincinnati area, the company to contact is Teasdale Fenton Restoration.
With more than two decades of industry experience, Teasdale Fenton's IICRC-certified technicians are well-trained to handle your wood floor replacement services in a quick and efficient manner at your property in Mason, Fairfield, Camden, and dozens of other cities we serve throughout our service areas. When your restoration-related needs involve water damage, fire damage, storm damage, or mold removal, be sure to reach out to Teasdale Fenton Restoration by calling 513-463-1797. You can also click here to schedule an appointment with our service team at your convenience.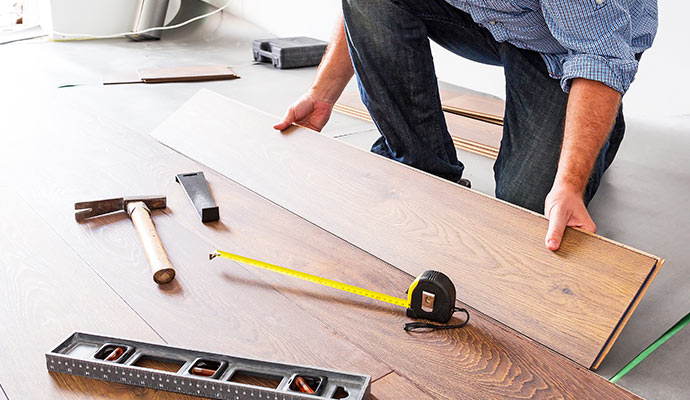 When & Why is a Wood Floor Replacement Necessary?
Water damage or excess wear-&-tear typically leads to the need for a wooden floor replacement. Some key contributing factors include:
Discoloration on the floor
Stains on the floor
Buckling on the floor
Cupping on the floor
Mold beneath the floor
Odors from beneath the floor
You can rely on Teasdale Fenton Restoration for top-quality replacement service for your wooden floor. Our crews also handle water leak cleanup, carpet water damage, and more.
Contact Us for a Quick & Quality Wood Floor Replacement in Cincinnati
At Teasdale Fenton Restoration, our crews will help you regain the beauty and freshness of your home by installing a replacement wood floor. Give us a call today at 513-463-1797 or click here to schedule services at your property today in Cincinnati, Anderson Township, Indian Hills, or Fairfield. Our IICRC-certified technicians also provide services that include stain removal, odor removal, water extraction, toilet overflow, and much more.