Dishwasher Overflow Cleanup Service in Cincinnati, Ohio
Water damage is a common problem in a house, and dishwasher overflow is one of the most common reasons. An internal failure or too much detergent can cause your dishwasher to overflow. The overflow may lead to widespread water damage inside your house. Teasdale Fenton Restoration can help you with all their experience to make your home safe for you and your family.
Your house needs a detailed inspection after a dishwasher overflows. You need experts to do the job correctly. Teasdale Fenton Restoration has IICRC-certified technicians in Cincinnati, OH, who offer water damage restoration services, including moisture inspection, water extraction, and many more. Call 513-463-1797 or click here to schedule an appointment when you need dishwasher overflow services at your home or office. We offer 24/7/365 emergency services.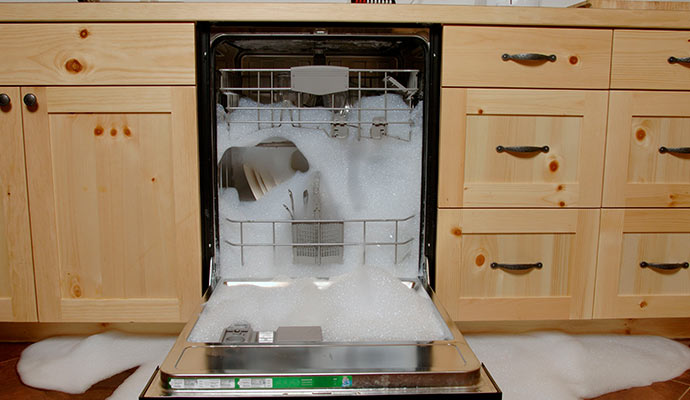 Reasons for a Dishwasher Overflow
There are many reasons for a dishwasher overflow. Your dishwasher may overflow:
Suppose you use too much detergent. It will create excessive suds, and the sudsy water damages wooden floors when it comes in contact.
If there is a faulty valve that allows water to pour in continuously.
If the float switch or sensor is defective. Because of it, water flows without any limits, resulting in an overflow.
If the bottom of the dishwasher is blocked.
If the dishwasher door gasket is faulty.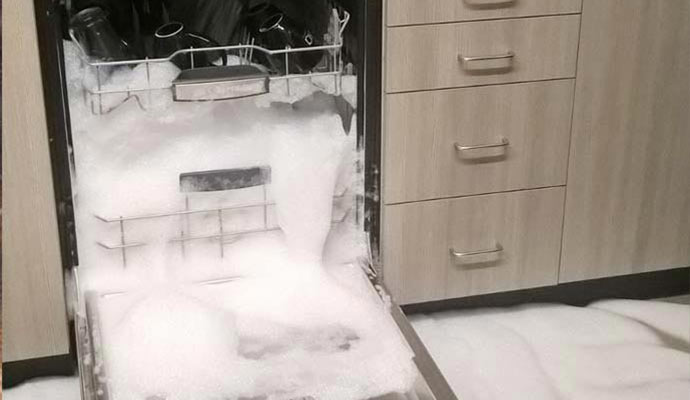 Why Choose Teasdale Fenton to Handle a Dishwasher Overflow?
When you choose Teasdale Fenton to handle your dishwasher overflow or any other restoration situation, the benefits include:
We have IICRC-certified technicians
We are licensed and insured
We are locally owned and operated
We respond 24/7
We provide a 3-year warranty on all work performed
Rely on Us for Dishwasher Overflows & Restoration Services in Cincinnati
You always want to guard against water damage to your home or office. That can start with a dishwasher overflow. When that happens, turn to Teasdale Fenton Restoration for help if you live in Cincinnati, Florence, California, and other cities within our service area. Call us at 513-463-1797 to get a free estimate. You can also click here to make an appointment today for one of our water damage restoration services. The list includes moisture inspection, water extraction, and more.