Sewage Removal & Cleanup in Cincinnati & Mason, OH
Your property and your health can be impacted if the sewers in your area are damaged and overflowing due to wastewater that comes from toilets and drains. If you want sewage removal and cleanup services then you need a skilled sewage specialist.
Teasdale Fenton Restoration continuously offers the best restoration services in the Jonesville, Florence, Greenfield, Harrison, Lawrenceburg, and other Greater Cincinnati, Ohio service areas, and we have the expertise and cutting-edge equipment to handle sewage problems.
What are the Dangers of Sewage Cleanup?
Due to the presence of harmful microorganisms including bacteria, and viruses, in sewage, cleaning up sewage by yourself can be a risky and sometimes dangerous task. Among the dangers related to sewage cleanup are: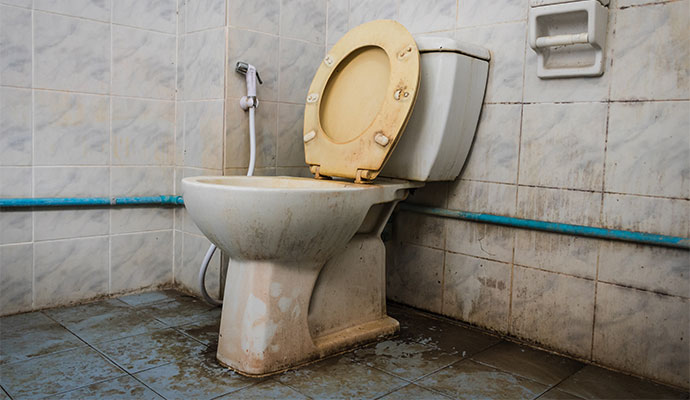 Health Issues: Sewage contains contaminants including bacteria, fungus, and viruses that can cause serious illnesses or diseases like diarrhea, headaches, and other infections.
Physical harm: When you clean up sewage on your own, you have a chance of facing huge physical injury due to the wet and slick surface.
Higher Cleaning Expenses: You can't clean up sewage on your own without the necessary equipment, and if you wish to afford those tools on your own, they are quite expensive.
Since sewage includes toxins so you cannot clean sewage on your own and it requires specialized equipment that only water damage restoration professionals have.
Why You Should Rely on Teasdale Fenton Restoration?
If sewage is not dealt with quickly, it may sometimes lead to major issues. In these situations, Teasdale Fenton Restoration, a business with 24-hour availability, is what you need. We'll provide you with the greatest restoration services because we have:
15 years of experienced
IICRC certified crews
Background tested, licensed & insured
3-year warranty on all works performed
Locally owned & Operated
State-of-the-art equipment
Contact Teasdale Fenton Restoration for The Best Restoration Services
Our highly skilled team takes on this emergency sewer cleanup quickly and safely, returning your surroundings to normal. Before things get worse call us at 513-463-1797 for the best restoration services or contact us online for more information.