Toxin Buildup Removal Services in Cincinnati, OH
Fire damage continues long after the flames are doused because residual smoke and soot spread toxin particles that circulate throughout your indoor air. These toxin particles are inhaled or enter your body through the eyes or skin, creating health hazards. That is where our fire damage restoration professionals come in, providing toxin buildup removal services throughout the Greater Cincinnati, OH, area.
At Teasdale Fenton Restoration, our well-trained and experienced professionals are certified by the IICRC and RIA. Our crews can handle cleanup and restoration jobs in the wake of fire damage, including toxin removal services for customers in Fairfield, Mason, Covington, Dayton, Florence, and other cities near Cincinnati. When you need an appointment for smoke and soot damage restoration services, call us at 513-463-1797 or contact us online.
Professional Toxin Removal Services in Madeira, Mason, & Fairfield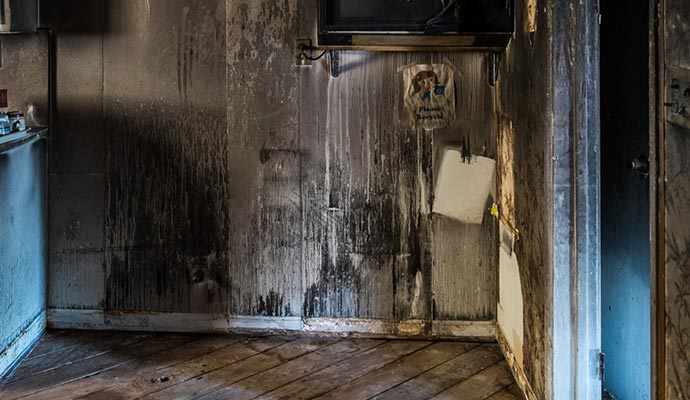 When your home or office has been covered in smoke and soot, you can rest assured that their toxins will circulate throughout your property via the vents of your HVAC system. The health hazards of living in such an environment are real until you successfully call for toxin buildup removal services from our proven professionals at Teasdale Fenton Restoration.
For the past two decades, Teasdale's IICRC-certified crews have provided top-notch toxin removal services as part of our comprehensive array of smoke & soot damage restoration services for our customers in Ohio, Kentucky, and Indiana. To learn more, call 513-463-1797 or click here to make an appointment.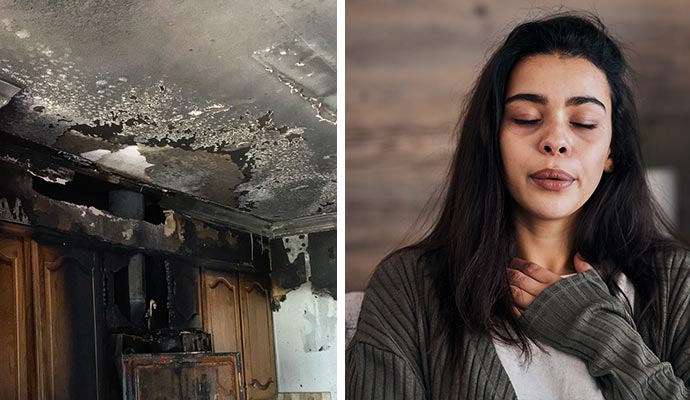 Effects of Toxic Smoke & Soot Damage
When left untreated, toxic smoke & soot particles create health issues in humans that include:
Allergic reaction
Cancer
Respiratory issues
Eye irritation
Skin irritation
Cardiovascular problems
Teasdale Fenton Restoration offers solutions for these issues. Simply contact us online for our top-notch fire damage restoration services today.
Trust Us to Destroy Toxin Buildup in Cincinnati, Covington, & Florence
Teasdale Fenton Restoration is a locally owned, licensed, and insured company. Our certified professionals are able to tackle any type of damage restoration including content restoration, board-up services, deodorization services, and more. When you need assistance after water, fire, or disaster strikes, dial 513-463-1797 or click here to schedule an appointment today. We are available 24/7 for emergency assistance with water and fire damage restoration.