Water Damage Restoration from Leaky Garbage Disposal in Cincinnati, OH
In a kitchen sink, food waste is crushed by a device called a garbage disposal so that it can easily be drained through the pipes. When your kitchen garbage disposal is damaged or worn out, it begins to leak, if you don't try to fix it right away, your kitchen will begin to stink and the overflowing water will result in water damage.
Teasdale Fenton Restoration is an IICRC Certified and licensed restoration business that offers 24-hour client service since we are aware that accidents can occur at any moment.
Warning Signs of a Faulty, Leaky Garbage Disposal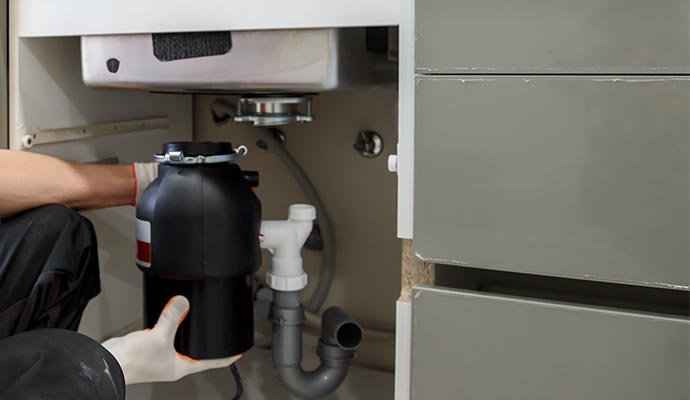 There may be a leak in your garbage disposal if you've observed a lot of water under your kitchen sink. Your kitchen garbage disposal can be leaky or get damaged for several reasons. These garbage disposal leaks are too complicated for an average person to fix. A few signs that your kitchen garbage disposal may be faulty and causing water damage:
Abnormal Noises: You may notice strange noises from under your kitchen sink or a constant dripping sound of water if your garbage disposal is malfunctioning.
Slowly performing: The garbage disposal may be clogged if your sink is draining more slowly than normal.
Unpleasant odors: Your kitchen may smell bad if your garbage disposal becomes clogged or leaks.
Discoloration: If water is leaking from your faulty garbage disposal more frequently than normal, your kitchen cabinet becomes damp and musty, and discolored.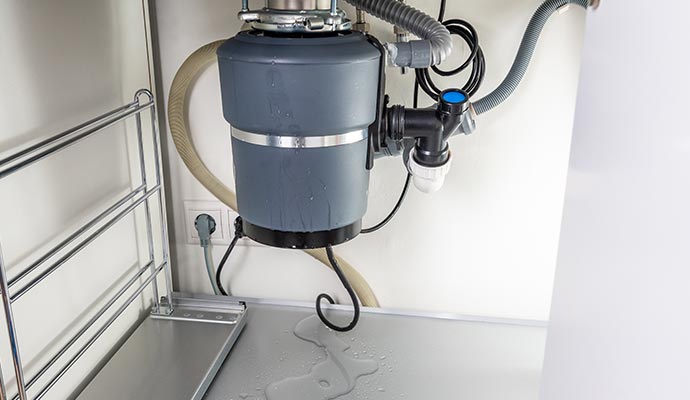 Why Choose Us for Water Damage Restoration?
Since the beginning of its 15-year career, Teasdale Fenton Restoration has been devotedly servicing its clients. We are the best restoration business serving the Greater Cincinnati, Ohio, area because:
Our service is affordable
We use modern technologies
We are giving a free estimate
We are locally owned & operated
We are giving a 3-year warranty on all completed work
Contact Teasdale Fenton Restoration for The Best Restoration Services
Teasdale Fenton Restoration constantly seeks to complete the task with complete client satisfaction while working quickly. Get free estimates by calling us at 513-463-1797 or contacting us online if you live in Falmouth, Hebron, Milford, Neville, or any other area within the Greater Cincinnati, Ohio service area and are experiencing leaky garbage disposal difficulties.