Flood Damage Restoration Cincinnati & Dayton, OH
Flood damage can be severe, no matter the cause. Powerful storms that cause wind damage or roof leaks, property or basement flooding, appliance failure, plumbing leaks, overflows, and sewage backups all can leave you in need of flood damage restoration.
Water and flood damage restoration is far more likely to be effective if cleanup and water removal begin immediately after the disaster. For water mitigation and flood damage restoration, Teasdale Fenton Restoration is the industry's No. 1 solution and guarantees complete satisfaction.
We assist customers in Milford, Monroe, Chilo, Cincinnati, and throughout our Ohio service area. Call us today at 513-463-1797 or contact us online to learn more and arrange a consultation with a Teasdale Restoration representative.
Teasdale Fenton Restoration is Your Flood Damage Expert in Milford, OH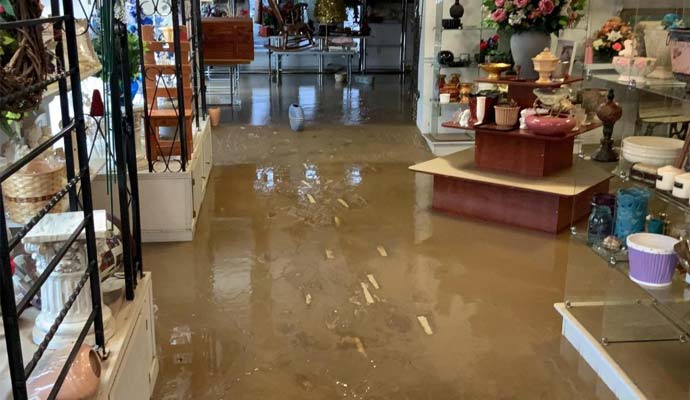 Residential and commercial properties can become flooded for a variety of reasons, not only storms and severe rain. As soon as any of the following sources of flood or water damage are identified, call Teasdale Fenton Restoration to begin restoration and cleanup immediately:
Washing machine failure
Sump pump failure
Broken water lines
Leaking HVAC systems
Flooding from severe storms/wind
Malfunctioning sprinkler systems
Frozen or burst pipes
Trust Us for Flood Damage Restoration in Cincinnati, OH
For nearly two decades, Teasdale Fenton Restoration has served Greater Cincinnati customers with skill, quality, and superior service. We assist home and business owners with flood damage restoration, water damage restoration, fire damage restoration, mold removal, and much more. Call us today at 513-463-1797 or contact us online to learn more and arrange a consultation. If you choose Teasdale Fenton Restoration, you also choose:
Licensed and insured restoration service provider
IICRC-certified technicians
Locally owned and operated company
3-year warranty on all work performed