Structural Damage Repair Services in Cincinnati, OH
Structural issues, foundational cracks, and water damage are problems you can't ignore. These issues are often easy to spot, but sometimes the damage is hidden and worse than you think. Teasdale Fenton Restoration is highly respected for structural damage repair services in Cincinnati, OH. We offer a 24/7 emergency service response in your hour of need.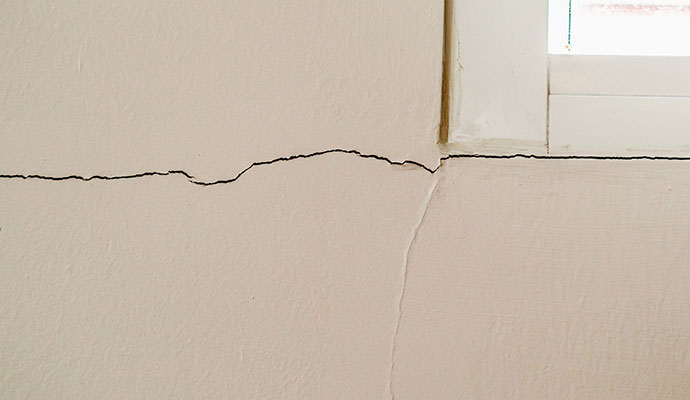 What Is Structural Damage?
Structural damage is any type of damage that affects the core integrity of your home, especially your roof and load-bearing walls. Load-bearing walls are crucial to a home's structure, and they are what carry the majority of your home's weight.
Without these walls, your home would collapse. Leaning windows and door frames are also common signs of a structurally weakened home.
High winds are the typical culprit when it comes to this type of damage, but strong floods have also been known to cause structural damage. Windstorm and flood damage stress metal fasteners and 2×4's in your home, causing them to buckle. Water damage may also undermine a structure's integrity by rusting and weakening foundational metal structures.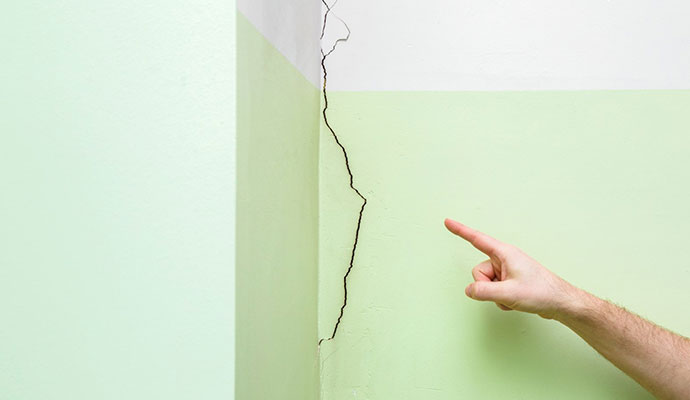 Signs of Structural Damage
Doors and windows that don't open like they once did are strong signs of structural damage. A shifted door frame can indicate a shift in the overall structure. Other Things to Look For:
Cracks in wood structures
Hard to open doors and windows
Damaged wires, pipes, and gas lines
Wet insulation
Wet electrical circuits
Rust seeping out of cracks
Cracks in foundation
On the surface, structural damage may seem minor. A door or window that's a little tougher to open doesn't seem like a big deal. But it could indicate more significant, underlying damage. Hidden damage can cause irreversible, long-term damage to a home. It also compromises the safety of your home.
Why Choose Teasdale Fenton Restoration?
Teasdale Fenton Restoration has more than 15 years of experience in the restoration industry serving in Bellevue, Miamitown, California, Newport, Decatur, and other areas of the Greater Cincinnati, Ohio service area. We can handle any kind of fire and smoke damage problems from start to finish. Moreover, we provide 24/7 service to our customers. Call us today at 513-463-1797 or contact us online to get a free estimate and allow us to start the restoration work right away.
Phone answered live 24/7/365
3-year warranty on all works performed
Background tested, licensed & insured
Emergency water removal/pump-out service
State-of-the-art Hydro Extreme Water Extraction
Certified Vortex Structural drying specialist on your job
Direct billing to the insurance company
Commercial and residential services
IICRC Certified Technicians
S500 Guidelines for water extraction and structural drying