Refrigerator Leak Cleanup Service in Cincinnati, Ohio
Have you ever faced any problems regarding your refrigerator? If the answer is 'no,' then you are a lucky person. Because a lot of people suffer from refrigerator leak problems that lead to the need for water damage restoration services, if you notice a leak in your kitchen coming from your refrigerator, contact Teasdale Fenton Restoration ASAP to stop the damage and restore your property in Florence, California, Dayton, and within our Greater Cincinnati service area.
For years, the certified experts from Teasdale Fenton Restoration have solved all types of restoration-related issues for residential and commercial customers in Ohio, Kentucky, and Indiana. Our IICRC-certified technicians will fix your refrigerator-related matters, too. Our refrigerator cleanup services are part of the extensive array of water damage restoration options we offer customers in Cincinnati, OH. To learn more, call us at 513-463-1797 or click here to make an appointment ASAP. In addition, we offer 24/7/365 emergency services.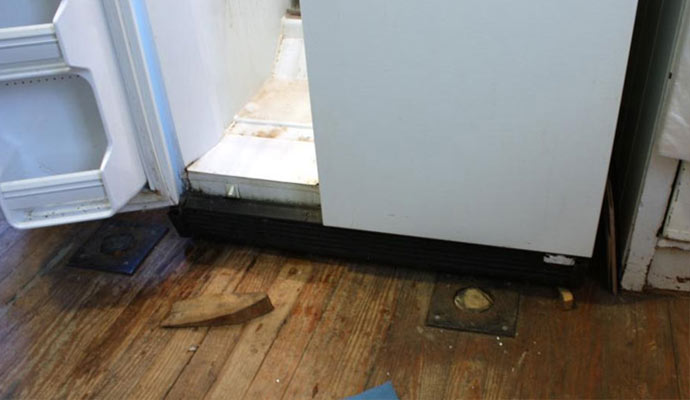 Causes for Refrigerator Leaks
Defrost Drain Blockage: Ice, food particles, and other items can easily block the small drain opening, which causes water leaks.
Ice Maker: A loose water line connection to the ice maker may lead to cracks and damaged seals that cause leaks around the refrigerator.
Water Filter: Poor connection between the water supply and the water filter can also cause a leak.
Drain Pan: Water can be leaked through the drain pan at the bottom of the refrigerator.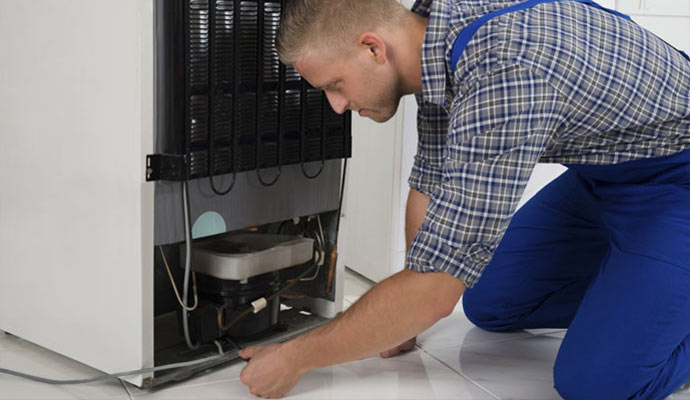 Reasons to Choose Teasdale Fenton
We are experts in taking your property back to its pre-damaged condition. When you choose Teasdale Fenton, the benefits include:
IICRC certified technicians
Licensed and insured
Locally owned and operated
24/7 response time
3-year warranty on all work performed
Count on Us for Refrigerator Leak Cleanup Service in Cincinnati & Florence
If you notice a refrigerator leak in your house, do not let it become significant water damage. Instead, trust the IICRC-certified technicians from Teasdale Fenton Restoration. Call us at 513-463-1797 to get a free estimate. You can also click here to schedule water damage restoration services, including moisture inspection, water extraction, and more. Our crews have decades of experience serving customers in California, Dayton, Florence, and our service area.