Water Damage Restoration from Leaky Faucet & Fixtures in Cincinnati
If you find your floor is flooded with water, the reason may be an overflowing sink or toilet or a faulty faucet. Your home can undergo significant water damage if one or more of the plumbing fixtures leak or are somehow damaged. These problems need to be resolved right away or else they could worsen and gradually ruin your house's structure.
Teasdale Fenton Restoration will expertly tackle all of your water damage issues caused by faulty plumbing fixtures since they have more than 15 years of expertise in this field. So give us a chance to restore your house from water damage issues by calling us at 513-463-1797 or contacting us online and we will try our best to bring back your house to normal condition.
What Issues May A Leaky Faucet and Fixtures End Up Causing?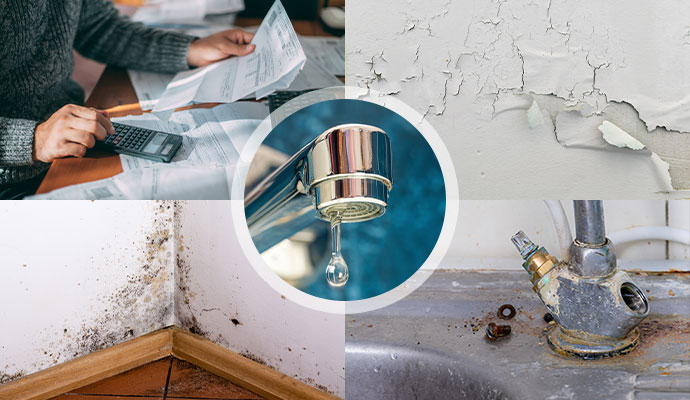 You might think that dripping or leaking water is a small issue, but if it isn't fixed, it frequently leads to bigger problems.
Utility Bills: The constant dripping of water from your broken fixtures or faucet may increase your home's water bill.
Peeling Paint: Brown spots, bubbles, cracks, or peeling paint can be seen when water seeps into the walls.
Mold Growth: Continuous water leaking may result in a significant mold infestation. When there is a lot of moisture present, mold can grow in areas like walls, furniture, pipes, windows, and roofs.
Rust form: When metal is continuously exposed to water it rusts, which affects your faucet and plumbing fittings.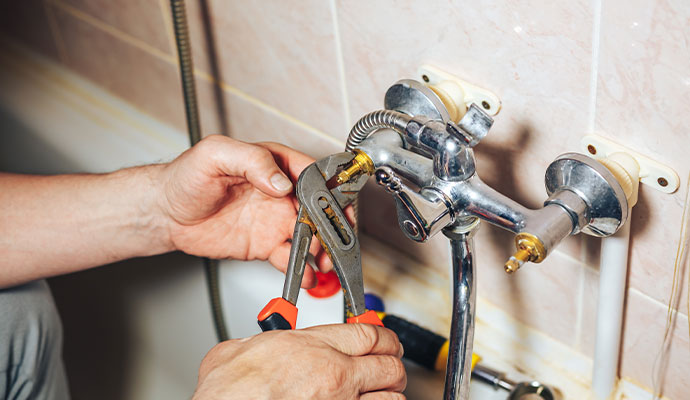 Teasdale Fenton Restoration is The Most Trustworthy Company in Cincinnati, OH
We know how to fix this problem as quickly as possible since we have been in this field of work for a long time and have strong professionalism and experience in this business. We are reliable because:
24/7 available
IICRC certified
Licensed & Insured
We provide a free estimate
We use cutting-edge technology
3-year warranty on all completed work
Get the Best Restoration Services by Contacting Teasdale Fenton Restoration
We promise that you will be satisfied with the quality of our services. For the best water damage restoration services in Cincinnati, OH grab your phone and call us at 513-463-1797 or contact us online if you are living in Aberdeen, Batavia, Lynchburg, California, Camden, and other areas of the Greater Cincinnati, Ohio service area.