Mold Removal Services in Cincinnati & Montgomery, Ohio
Mold build-up in your home or workplace can lead to serious health problems. Teasdale Fenton Restoration's mold removal team has been restoring affected homes and businesses in Cincinnati, OH for more than 15 years and with 100% success. We work in conjunction with you, the property owner, the insurance representative, and an industrial hygienist to formulate the most effective and efficient course of action following the IICRC S520 guidelines.
The highest level of care is required in handling the mold-affected area, including containment of the mold and protection of all people impacted by it. By taking air samples before and after cleaning, we ensure the structure is remediated to acceptable levels, as well as the contents within the affected area. We monitor the latest methods in handling mold so we can return your property to mint condition. We'll do quickly, effectively, and to your complete satisfaction in Wyoming, Mason, Amberley, and other cities within our service area.
Signs it is Time to Call a Professional Mold Removal Expert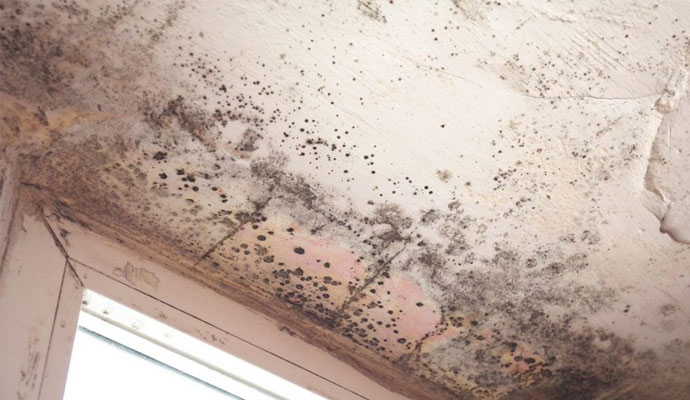 Mold removal is not something to put off or ignore. You may notice mold growing in a poorly-ventilated bathroom, in a corner of your basement, or on the ceiling after a heavy storm. While it may just be a few spots, without the proper extraction the mold could grow and cause serious health issues for your family or employees. You should look into mold removal services when:
The surface underneath the mold is soft or crumbly. Most household mold begins as mildew, which can easily be scraped off with a hard tool like a screwdriver. If the surface underneath is soft or crumbles, the fungi have grown deeper into the roof or walls of your building. This is a good sign that you should bring a professional into the picture.
There are many types of mold. If you see a large area of your wall or ceiling is covered in mold, bring in a professional to examine the area and determine the best plan of action.
You can smell it. Mold often smells musty, so if you're looking for the source and can't find it, doing a mold test can help determine where it is and how severe the infestation has gotten.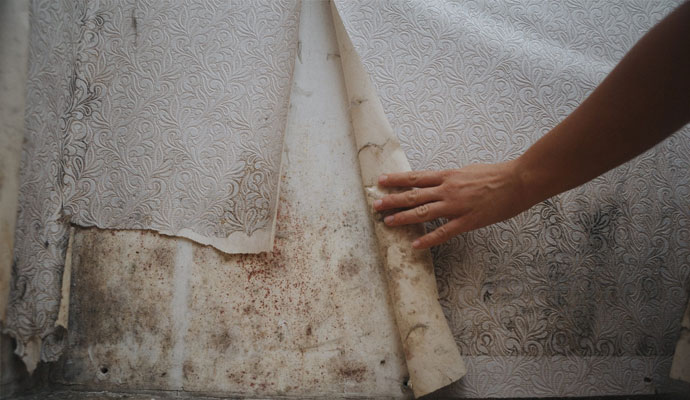 Mold Removal Services Offered by Teasdale Fenton Restoration
Teasdale Fenton, along with DKI, can handle any size mold removal project from start to finish. Our licensed technicians are IICRC-certified in mold removal. Our services include:
Complete testing services
Residential, commercial, institutional, and industrial services
Complete structural tear-out
Media blasting
Garment restoration
Pack out services
Content cleaning and storage
Complete restoration and rebuilding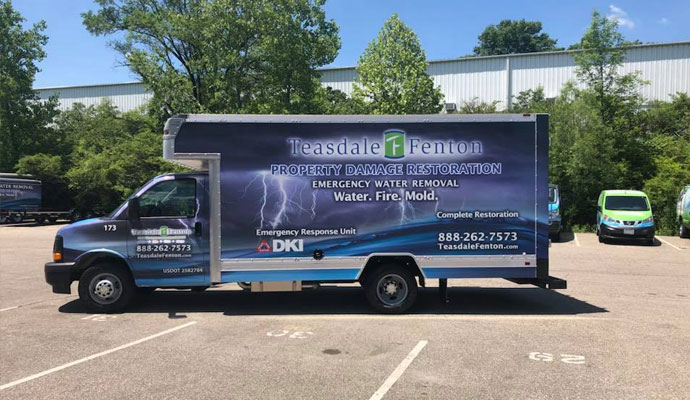 Why Choose Teasdale Fenton Restoration for Mold Removal in Cincinnati & Goshen, OH?
Teasdale Fenton Restoration has more than 15 years of experience in the restoration industry serving in Burlington, Franklin, Hamilton, Goshen, Highland, and other areas of the Greater Cincinnati, Ohio service area. We can handle any kind of mold-related problems from start to finish. Moreover, we provide 24/7 service to our customers. Call us today at 513-463-1797 or contact online to get a free estimate and allow us to start the restoration work right away.
Phone answered live 24/7/365
3-year warranty on all works performed
Background tested, licensed & insured
Emergency water removal/pump-out service
State-of-the-art Hydro Extreme Water Extraction
Certified Vortex Structural drying specialist on your job
Direct billing to the insurance company
Commercial and residential services
IICRC Certified Technicians
S500 Guidelines for water extraction and structural drying