Carpet Water Damage Restoration all over Cincinnati, OH
Any beautiful carpets can add an aesthetic vibe to your house or office and also protect the floor from any damage or stains. However, in case of any water damage or flooding issues, this carpet absorbs moisture, gets dampened and can cause extensive floor damage. This is when you need professional help. Otherwise, the water can seep through and cause the laminate or hardwood to deform.
The good news is, Teasdale Fenton Restoration has the experience and expertise to handle any floor damage caused by carpet water damage. Our prompt cleanup and water damage restoration services are available in Cincinnati, Dayton, Mason, Lynchburg, and all around the Cincinnati service area. So whenever you need our assistance with cleanup service, just dial 513-463-1797 or click here to learn more about our services.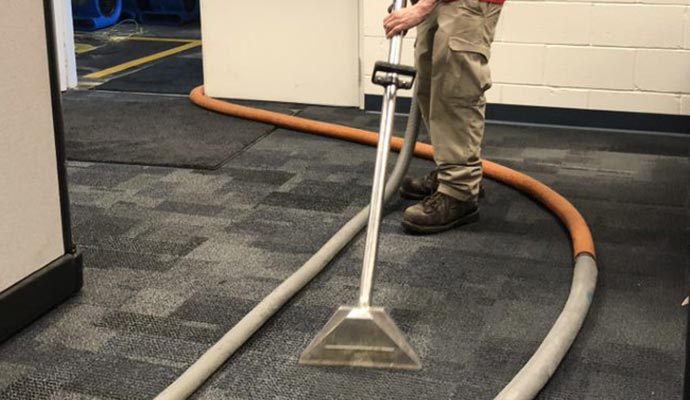 Teasdale Offers Superior Help with Carpet Water Damage
At Teasdale Fenton Restoration, we follow a modern restoration process and equipment to restore floor damage from water-damaged carpets. We work to mitigate the damage by inspecting the site and assessing the damage.
Later our team works to clean and dry out the water. Our aim is to provide satisfactory service to save you time, money and let you out of the stress of the whole process. We make sure to even take care of any mold contamination that may arise.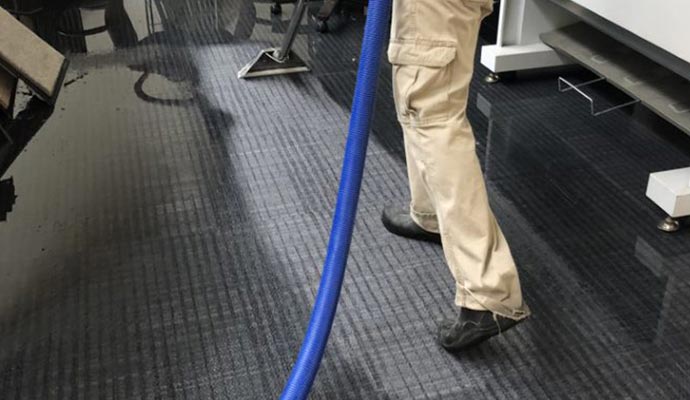 What Makes Teasdale The Best Choice for Floor Water Damage Restoration?
These are the qualities that make Teasdale Fenton Restoration the best among the other restoration companies:
IICRC certified professionals
Direct assistance for insurance billing
Serves both commercial and residential property
Prompt and reliable emergency response 24/7
Devoted to bringing carpets back to their original state
Innovative hydro extreme water extraction
3-year warranty on all completed work
Trust Us To Have A Complete Restoration Service
Teasdale Fenton Restoration has been in the business for more than 15 years. With the trust and reliance of the clients, we strive to only serve a smile on our clients' faces through our restoration service. So, why wait? Simply call us at 513-463-1797 or click here to schedule a consultation today!