Water, Fire & Mold Damage Restoration Services in Alexandria
Water, fire, and mold damage are unexpected but quite common incidents in every household. After the damage occurs, rapid action is necessary to restore the property. For this purpose, you should hire professionals with the right equipment and expertise to handle the situation properly.
Teasdale Fenton Restoration is one of the most well-known damage restoration service providers in Alexandria. Our skilled crew has been serving clients with excellence for more than 15 years. Our goal is to help the client in these tough times and ensure 100% satisfaction. To avail of our water and fire damage restoration services simply give us a call at 513-463-1797 or contact us online to book our service.
The Benefits of Professional Fire, Water & Mold Damage Restoration
Unlike other damages, mold infestation, fire, and water damage require professional restoration services. Otherwise, it might cost you a lot of time, energy, and money as well.
Here is why you should hire professionals for damage restoration --
Prevent Lasting Damage
Thorough Inspection
Quick and Efficient Work
Save Money and Time
Remove Smoke and Residue
Helps with Insurance Claims
Offer Restoration Warranty
Safely Remove Bacteria, Fungi, and Other Microorganisms
Besides, professionals use cutting-edge technology and appropriate techniques to restore indoor air quality.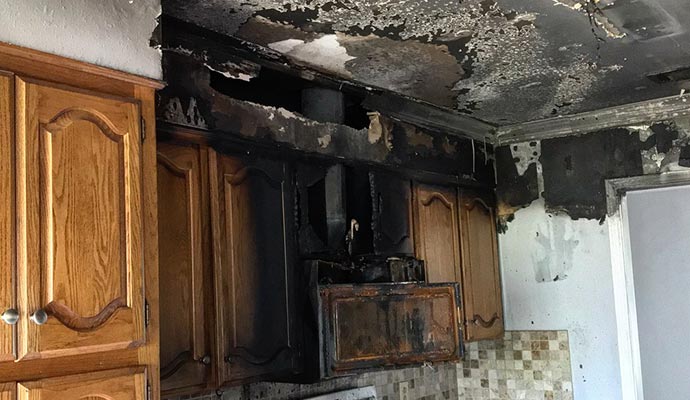 Trust Us for Water, Fire & Mold Damage Restoration
Whether you are dealing with fire damage, water damage, or mold infestation, we know how to support you in this tough time. Teasdale Fenton Restoration offers the following services to return your property to its pre-damage condition as soon as possible --
So if you are looking for any of the above-mentioned services in Alexandria, Teasdale Fenton Restoration is your go-to company. We are IICRC certified licensed and insured company offering a 3-year warranty on all work performed. So call us today at 513-463-1797 for any kind of restoration services or contact us online to learn more about our services.