Storm Damage Repair Services in Cincinnati, Ohio
Mother Nature can unleash powerful weather patterns in the blink of an eye, leaving behind substantial storm damage to your home or business. Wind, water, hail, and downed trees are just some of the things that can expose your property and its contents to the elements. At this time, immediate storm damage restoration is key to your property's safety and recovery.
For more than 15 years, the Cincinnati, OH customers have been served by Teasdale Fenton Restoration for storm damage repair. Our team of expert technicians is prepared 24/7 to take on an emergency challenge and ensure our customers do not have to go through the emotional stress of recovering their property after being damaged by a strong storm or wind.
Storm Damage Repairs Offered by Teasdale Fenton Restoration
From localized roof damage as a result of hail to a total structural loss from tornadoes or lightning strikes, Teasdale crews are on call 24/7 to quickly secure your property in the case of any storm damage. Our storm damage restoration services include: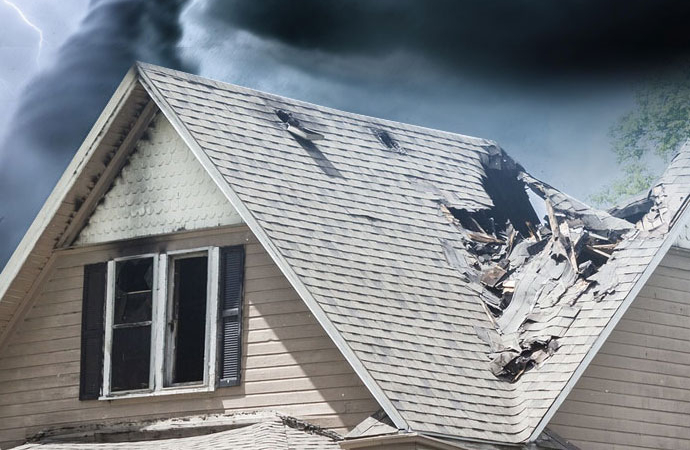 Debris removal and complete cleanup of affected areas
Hail and roof damage repair
Restoration of electric, natural gas, and heat (if needed)
Window and door replacement
Contents pack-out and storage during mitigation and restoration
Furniture and contents restoration (including electronics, documents, and photographs)
Complete reconstruction services
Emergency water mitigation
Temporary emergency plumbing repairs
Emergency board-up to prevent theft and injury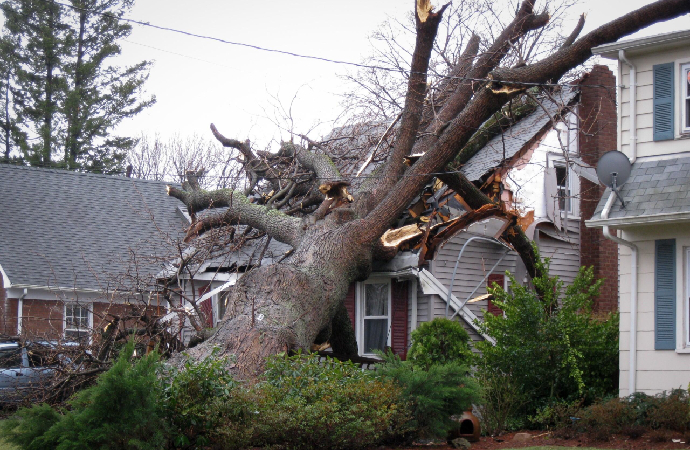 Storm Damage Repair Process by Teasdale Fenton Restoration
Teasdale Fenton specializes in storm damage restoration for commercial, industrial, multifamily and institutional buildings and is prepared to handle damage of any magnitude. We are committed to ensuring your satisfaction throughout the restoration work of your home or business property.
When storm damage occurs, a Teasdale representative will conduct a thorough inspection to determine the damage's extent and ensure that your property's restoration is being appropriately managed at every step of the way.
Our certified emergency technicians take immediate action to help secure your property and help prevent further damage from weather and exposure.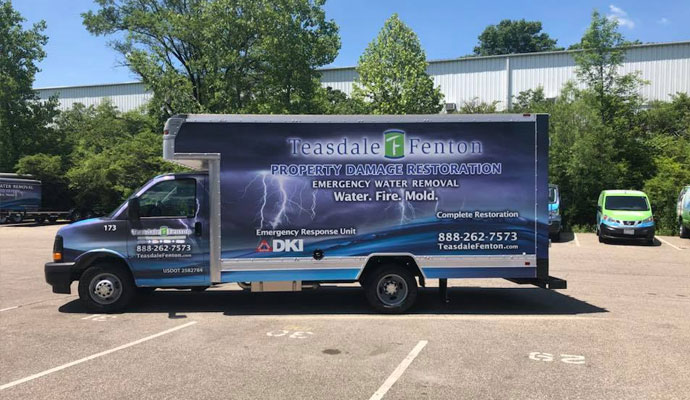 Trust Teasdale Fenton Restoration for Storm Damage Repair in Cincinnati & Hebron, OH
Teasdale Fenton Restoration has more than 15 years of experience in the restoration industry serving in Falmouth, Hebron, Latonia, Milford, Neville, and other areas of the Greater Cincinnati, Ohio service area. We can handle any storm damage problems from start to finish. Moreover, we provide 24/7 service to our customers. Call us today at 513-463-1797 or contact us online to get a free estimate and allow us to start the restoration work immediately.
Phone answered live 24/7/365
3-year warranty on all works performed
Background tested, licensed & insured
Emergency water removal/pump-out service
State-of-the-art Hydro Extreme Water Extraction
Certified Vortex Structural drying specialist on your job
Direct billing to the insurance company
Commercial and residential services
IICRC Certified Technicians
S500 Guidelines for water extraction and structural drying