Water, Fire and Mold Restoration in Goshen, OH
When natural disasters, fires, plumbing breaks or other catastrophes occur, property damage triggers financial and emotional stress. Recovery can be overwhelming, but quick response by a professional damage restoration provider can give you some peace of mind during these emergencies.
At Teasdale Fenton Restoration, we provide 24/7 emergency response for water, fire and mold damage restoration at commercial and residential properties. Our IICRC-certified team has the experience and expertise that's trusted and proven in Goshen, and throughout Ohio in our industry. We're locally owned and operated, and our work comes with a three-year warranty. Call us at 513-463-1797 or reach us at our contact us page here.
Teasdale Fenton Restoration is Reliable Damage Expert in Goshen
For the following types of disaster restoration, contact Teasdale Fenton for the best results.
Water damage restoration: Our water damage restoration includes clogged drain overflow cleanup and restoration, sump pump repair and sump pump overflow cleanup, sewer drain backup, appliance leak cleanup, structural damage repair and restoration, floor water damage cleanup and restoration, flooded basement cleanup and restoration, flood damage restoration.
Fire damage restoration: Includes smoke damage restoration, smoke odor removal, duct system smoke removal, air duct cleaning, structural fire damage restoration, residential fire damage restoration.
Mold damage restoration: Includes black mold remediation and mold testing.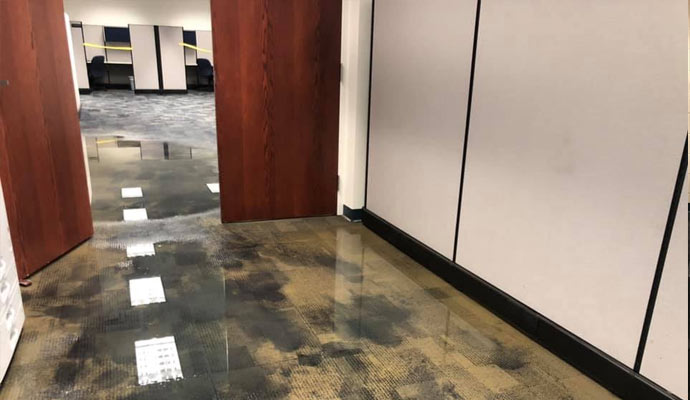 Storm damage restoration: Includes wind damage restoration, roof damage from storm restoration, window, siding or tree damage restoration, post-storm cleanup, and winter storm damage restoration.
Disinfecting services: Available for commercial and residential properties.
Content restoration: Includes electronics restoration, furniture restoration, content restoration, document restoration and content pack-out and removal.
Commercial restoration: We provide emergency response and full restoration of all types of commercial properties.
Specialty services: Includes trauma cleanup service, deodorization, hoarding cleanup.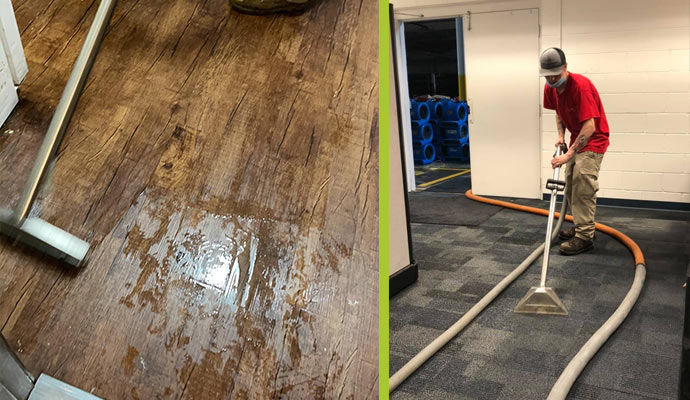 Trust Teasdale Fenton For Superior Disaster Restoration in Goshen, OH
At Teasdale Fenton Restoration, our technicians have tackled fire and water damage restoration, as well as mold remediation needs for customers in Goshen for more than 15 years. We serve homeowners and businesses in Fort Thomas, having met and exceeded our local communities' restoration needs for most of two decades. Our 24/7 emergency crews are ready to roll at a moment's notice in your hour of need. For assistance in Goshen, contact us online or call 513-463-1797 to learn more about our products and services.