Bathroom Sink Overflow Cleanup in Cincinnati, Ohio
Bathroom sink overflow is quite common across the United States as people tend to become absent-minded and forget they have water running. This can cause major water damage to your home or office. If the overflow is not stopped in a quick manner, it can cause bacteria and mold growth.
Teasdale Fenton Restoration understands the gravity of the situation and what damage it can cause. With our 24/7/365 quick response, you can rest assured to get professional help the quickest. Our IICRC-certified technicians are here to provide you with the finest experience of flood damage services by contacting 513-463-1797 in Milford, Monroe, Chilo, and throughout our Cincinnati, OH service area. You can also connect with us online to know more about our services.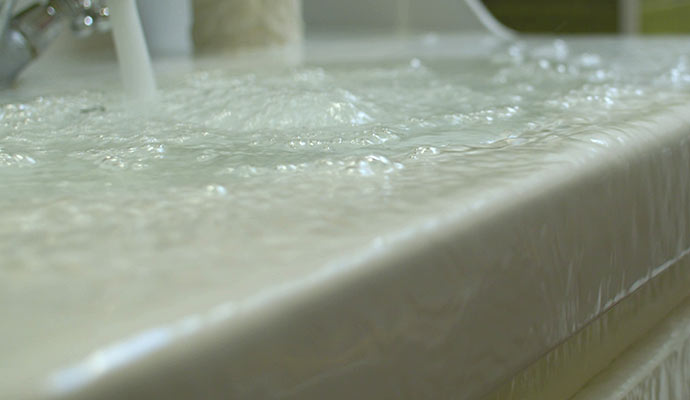 What to Do If Your Sink Overflows?
Bathroom sink overflowing can be a worrisome experience as it causes damage to the appliances and to the structure of the house as well. This is not something you can deal with easily on your own and that's where professionals come in. A trained professional has the tools and expertise to handle the situation.
At Teasdale Fenton Restoration, we have certified vortex structural drying specialists to clean and dry out all the water from the overflow. We will find out the cause of the overflow and put a stoppage to it at the quickest. We are background tested, licensed & insured. Moreover, we will assist you with the appliance leak cleanup and structural damage that you faced because of the bathroom sink overflow. While waiting for professionals, you can do some minimum things.
Turn off the water supply.
Turn off electricity in the affected areas.
Remove the water as much as you can.
Trust Teasdale For Flooded Basement Restoration in Cincinnati & Dayton
Teasdale Fenton Restoration is your long-time, industry-leading provider of water damage solutions. We assure to get your home or office back to its pre-disaster state. Count on Teasdale for reliable restoration services throughout our Cincinnati service area by dialing 513-463-1797 or contacting us online.