Burst Pipes Repair Services in Cincinnati & Madeira, Ohio
Contact Teasdale Fenton Restoration in Cincinnati, OH, in case of flooding or water damage from an emergency pipe burst, leaking pipes, or frozen pipes. If you are having issues with water emergencies, immediate attention to the situation will help minimize water damage and property loss. With more IICRC-certified technicians than any other company in the area, we are your most reliable emergency service provider in such cases.
Our licensed technicians will perform an estimate and work directly with your insurance company for pipe repair and water cleanup services. Call us now at 513-463-1797, and we will dispatch our emergency water cleanup crew to help remove the excess water from the affected parts of your property.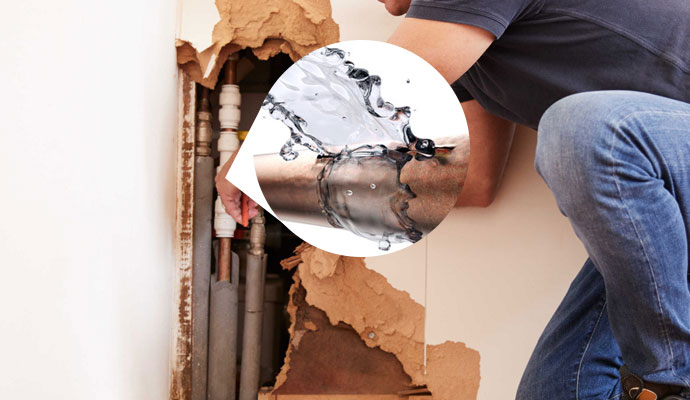 Pipe Repair Services by Teasdale Fenton Restoration in Cincinnati
Water naturally puts a tremendous amount of pressure on the pipes. Dropping winter temperatures can cause extensive water damage when water pipes freeze and break. Even a tiny crack in your water pipe can generate enough water to leak and flood your residential or commercial property. For example, 250 gallons of water can be discharged from a 1/8-inch pipe crack in just one day. The resulting floodwater can cause damage to floors, walls, furniture, and other belongings.
Our services regarding the pipe issues include:
Burst Pipes
Frozen Pipes
Pipe Leaks
Water Heater Flooding
Water Damage from Plumbing Leaks
Appliance Leak Cleanup
Water Damage Restoration by Teasdale Fenton in Cincinnati, OH
Teasdale Fenton can handle any size of residential or commercial water extraction job. We employ state-of-the-art Hydro Extreme Water Extraction, which uses suction and compression. The process pushes water to the surface and suctions it away so it cannot be re-absorbed into the pad or carpet.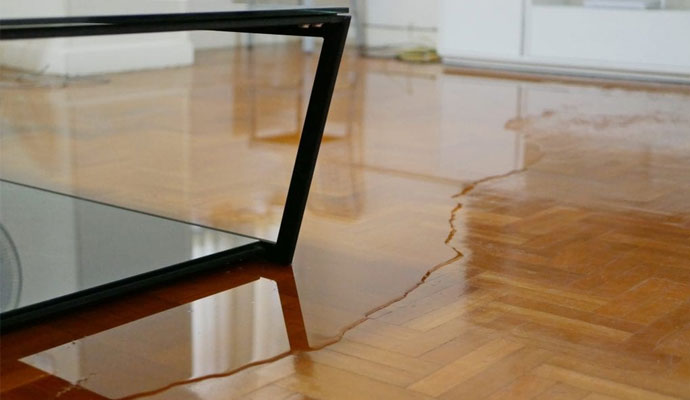 Insurance companies prefer this method as the quickest and most effective water extraction technique. In addition, Teasdale Fenton also uses the latest dehumidifying technology in portable and truck-mounted units. That allows us to reduce the water damage restoration process by days compared with using only air movement and dehumidification methods. Our step-by-step restoration service process:
Water damage inspection
Working directly with your insurance company
Performing water damage extraction (clean up, dry out, repair)
Providing contents restoration and storage
Completing water damage restoration and mold remediation
Completing the demolition process (construction & reconstruction)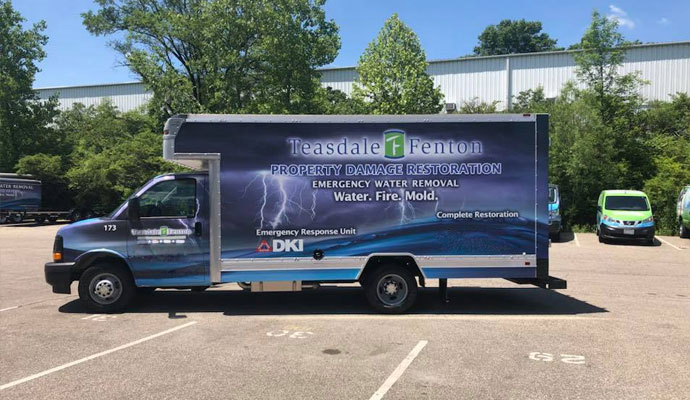 Why Choose Teasdale Fenton Restoration in Aurora, Guilford, & Collinsville, OH?
Teasdale Fenton Restoration has more than 15 years of experience in the restoration industry serving in Aurora, Blanchester, Collinsville, Feesburg, Guilford, and other areas of the Greater Cincinnati, Ohio service area. We can handle any water damage and mold-related problems from start to finish. Moreover, we provide 24/7 service to our customers. Call us today at 513-463-1797 or contact us online to get a free estimate and allow us to start the restoration work immediately.
Phone answered live 24/7/365
3-year warranty on all works performed
Background tested, licensed & insured
Emergency water removal/pump-out service
State-of-the-art Hydro Extreme Water Extraction
Certified Vortex Structural drying specialist on your job
Direct billing to the insurance company
Commercial and residential services
IICRC Certified Technicians
S500 Guidelines for water extraction and structural drying