Water Damaged Flooring Removal in Cincinnati & Dayton, Ohio 
Water damage is a frequent cause of residential or commercial flooring damage. Floors can warp, buckle, stain, rot, become moldy, and sustain other damage from excess water or seepage. Often, replacing the damaged flooring with new materials is your best repair option.
Teasdale Fenton Restoration is your No. 1 solution across the Cincinnati, OH area for water damaged flooring removal. We repair and restore floor water damage, including drying your subfloor and helping you select the replacement flooring design or option you prefer.
We assist customers in Cincinnati, Dayton, Mason, Lynchburg, and all around the Cincinnati service area. Call us today at 513-463-1797 or contact us online to arrange a consultation with a Teasdale Restoration representative.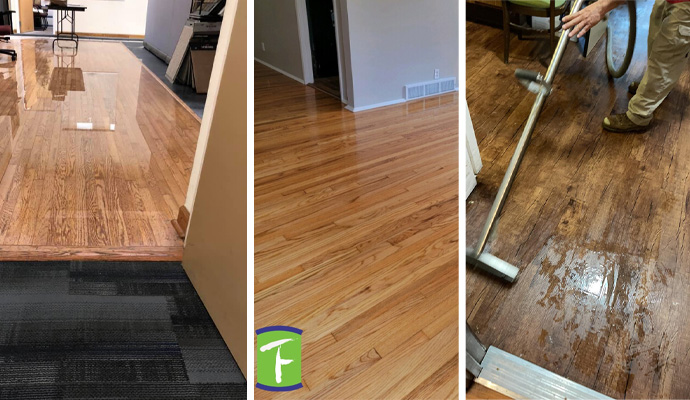 Why Teasdale For Water Damaged Flooring?
Turn to the skilled professionals at Teasdale Restoration for thorough and reliable water-damaged flooring removal. Our flooring restoration process includes:
Inspection and assessment: Determines your damaged flooring removal and restoration plan after cleanup and drying.
Preparation: During the removal procedure, we take precautions to safeguard nearby areas and limit the spread of dust and debris.
Removal: We carefully avoid any peripheral damage to your home when we remove old flooring material and clean up those areas for installation.
Cleaning: We clear the work area of any trash and properly dispose of it, leaving it clean and secure.
Restoration: If new flooring is required to return your home to its pre-damage condition, we will install it.