Restoration of Flooded Basement in Cincinnati, Ohio
A flooded basement is not a minor issue that can be overlooked. It has serious ramifications that can cause significant damage to your lovely residential and commercial properties in Aberdeen, Addyston, Alexandria, and the other cities of Ohio.
There could be a number of issues that result in a flooded basement. When this occurs, it is prudent to contact professionals as soon as possible. With their expert knowledge, our experts can reform your basement by extracting water and drying the area as soon as possible. Mold, mildew, fungus, and other problems in a damp basement can cause a variety of health problems, including respiratory disease. As a result, it is preferable to deal with a flooded basement as soon as possible.
Teasdale Restoration has been providing the best restoration solutions in the houses and commercial buildings of Cincinnati, OH. Need a trusted water restoration service in these areas, call us now at 513-463-1797.
Why Do You Need a Professional Restoration Service?
Water can cause serious damage to our basements, and they are inevitable if professional help is not taken. Here are a few things you can expect from our professionals when it comes to helping you with a flooded basement: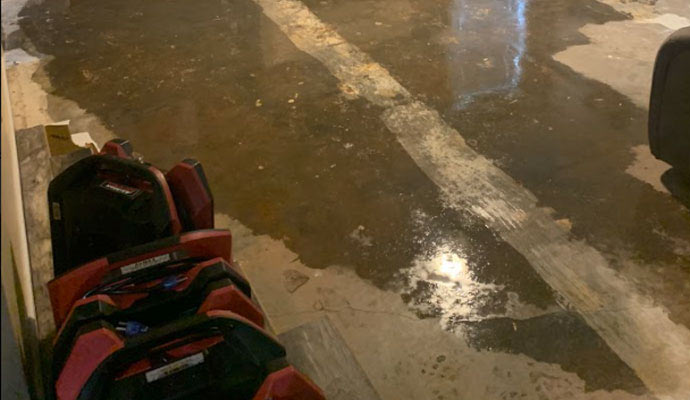 A flooded basement can dampen your home's walls. It will be more difficult to treat the cracks in the basement caused by water if you do not treat them right away. It's possible that you'll have to compromise on your foundation as well. Bringing in experts as soon as possible will save you money in the long run.
A damp basement could be the source of the mold issue. Mold and mildew can cause a variety of health problems, including breathing difficulties, coughing, allergies, rashes, and more. Professionals may be able to assist you with your mold remediation problem, allowing you to breathe in a healthy environment.
When your basement is flooded with water, you're always worried about electrical mishaps. To avoid an accident, it is best to call for assistance right away.
Because of the damp environment, crawling may occur in your basement. It's possible that rodents, snakes, or other animals will show up, which could be extremely dangerous. To avoid such problems, you should seek the help of professionals.