Insurance Claim Assistance in Cincinnati & Batavia, OH
When a fire breaks out, the damages it causes cannot be solved through typical repair methods. Instead, you will need a professional restoration company to restore your fire-damaged home or office. If the property is insured, your insurance provider will help you pay the cost. Your fire damage insurance claim must be submitted correctly to obtain full support.
At Teasdale Fenton Restoration, our proven professionals can assist you through the insurance claim process. If your home or business in Higginsport, Kenton, Martinsville, Oregonia, Peebles, and throughout our Greater Cincinnati service area suffers damage from fire, call us today at 513-463-1797 or contact us online. Our IICRC-certified service technicians have the experience and equipment to restore your fire-damaged property and help you claim insurance.
Teasdale Fenton Restoration Will Help You Every Step of the Way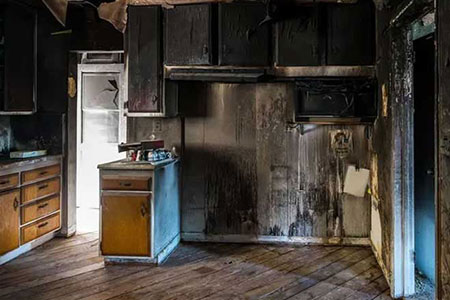 It can get pretty complicated to file and submit a claim. Fire-damaged property is a massive mess in the first place; on top of that, looking for enough details to support your insurance claim or filling out the form correctly can be pretty stressful to handle altogether. However, if the claim isn't submitted correctly, your insurance company won't grant you the financial assistance you need. We offer insurance claim assistance as part of our fire damage restoration services.
Whenever we perform this service, we send our best fire damage experts and restoration specialists to conduct the following:
Find out what caused the disaster
Properly document the scene (e.g., take photos, videos, etc.)
Make a complete, detailed list of the damage incurred and property lost
Review your current insurance policies to ensure that you get the best aid
Work with your insurance provider's insurance adjuster and negotiate an estimate for the restorations and repairs
When you let us help you file a claim, rest assured that your insurance claim is filed and submitted flawlessly.
When your claim is approved, our certified service specialists can proceed to the restoration promptly. We will take care of your property so as not to cause further damage and delays.
Restore Your Home or Office with Teasdale in Cincinnati, OH
Teasdale Fenton Restoration is a locally owned and operated company serving for more than 15 years in Greater Cincinnati. Along with restoring your damaged property from start to finish, we also offer you insurance claim assistance. Moreover, we provide 24/7 emergency service to our customers with three years of warranty on all our work. Rely on us to file your claim and restore your damaged house or business space, regardless of age and size. Call us today at 513-463-1797 or contact us online to get a free estimate.