Water Damage Restoration in Loveland
When water causes harm to a house or company, it's important to start the water damage restoration procedure as soon as possible. Teasdale Restoration has set the industry standard for water damage restoration services for homeowners and business owners in Loveland. Our certified technicians can handle any situation involving restoration or reconstruction. In addition to 24/7 emergency services, our crews also can assist with insurance claims and insurance billing in Loveland. Call us at 513-463-1797 for further information.
Reasons for Water Damage Restoration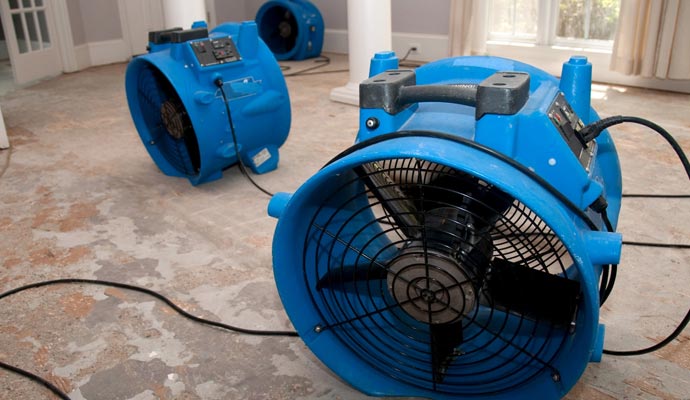 There are several benefits of dehumidifiers. Some of them include:
Health Concerns: Mold growth is a major worry when water damage occurs.  Mold can be harmful to people's health, especially those who suffer from chronic illnesses like asthma or allergies. This fungus can be seen on the walls, the floor, the doors, and even the ceiling. Water damage can cause a variety of health problems, especially if the water is contaminated. Serious health concerns are a primary concern when people are exposed to this form of water damage, especially if it is consumed.
Safety Issues: Another reason for quick water damage restoration is safety concerns. When there is water near outlets or appliances, it might cause dangerous electrical circumstances.
Money Savings: It's less probable that your home or company will suffer secondary water damage from structural difficulties if it's already had water damage. Water damage restoration done quickly and efficiently allows you to save vital items like documentation, furniture, electronics, and other items that can be very costly to replace.
Customer Reviews from Loveland