Flooded Basement Restoration in Cincinnati & Dayton, OH
For flooded basements after a storm, major appliance leak, or another water-related disaster, you need the fastest cleanup available to start your recovery and restoration. Flooded basement damage can be significant for residential or commercial properties in Aberdeen, Addyston, Alexandria, and throughout our Cincinnati service area, especially if rot, mold, mildew, foundation issues, or other damage begin to set in.
For quick water extraction and drying services for flooded basements, the best solution in Greater Cincinnati is Teasdale Restoration. We are your long-time residential and commercial restoration and recovery provider, especially for water damage repairs. So don't delay with a flooded basement. Call 513-463-1797 to learn more about our services.
Teasdale is Best Solution For Flooded Cincinnati Basements
Here are several reasons you need Teasdale Restoration for flooded basement cleanup and restoration: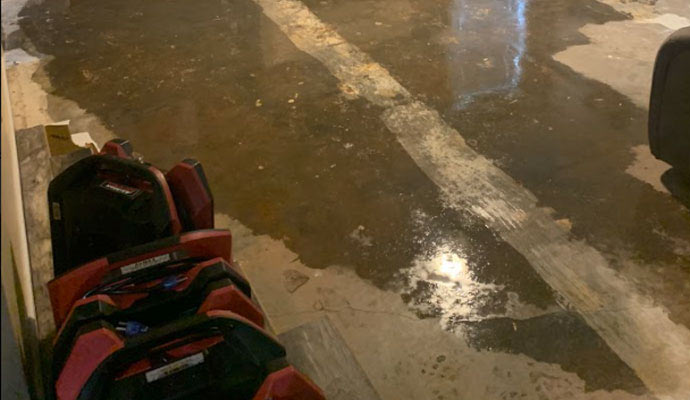 Weakened walls & foundation: A concrete basement is a space between your home and the foundation. If it's weakened by flood or water damage makes the foundation susceptible to cracks or movement, the entire house can be compromised.
Mold risk: A damp basement is a potential mold source. Health risks resulting from mold and mildew, and a professional such as Teasdale Restoration can address mold remediation.
Electrical problems: A flooded basement can result in electrical mishaps. Seek water extraction, drying, and cleanup services right away.
Critter issues: Damp or flooded basements can draw rodents, snakes, raccoons, or other creatures. Water extraction & drying (and perhaps an exterminator) are vital for this reason.