Mold Testing in Cincinnati, Aberdeen, Oxford, & Milford
Mold is a common concern for homeowners and business owners. Fortunately, Teasdale Fenton Restoration routinely tests for the presence of mold in Cincinnati, Aberdeen, Milford, Fort Thomas, and other cities within our service area.
We use a multi-disciplinary approach to evaluate Indoor Air Quality (IAQ) concerns. Our team of experts has extensive experience in performing mold and IAQ consulting services in hospitals and other healthcare facilities. When you need our help, give us a call at 513-463-1797 or click here to make an appointment.
Steps to Know if You Have Dangerous Mold in Your Home or Office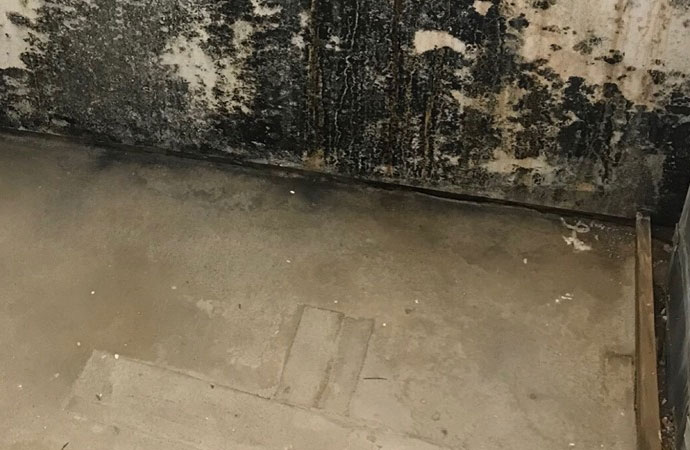 To determine whether you have dangerous mold growing in your home or office, look for these signs, per the American Industrial Hygiene Association (AIHA):
Mold Smell

One of the simplest and most effective methods to identify mold is the sniff test. Mold has an unmistakable odor. Outdoor mold often smells stale, but mold on the inside of your home or office smells musty and damp. If you have sniffed out some mold, get it removed ASAP.

Visible Growth

When you see mold on your property, that may be just a small part of the infestation. It's the mold you can't see that is often the scariest and most damaging.

Water Leaks

Current or previous leaks are often the indicator that mold is present. Whether it was a leaky pipe or a leak in the roof, these often produce moisture in overlooked places.

Water Intrusion

Water intrusion can take on many forms. Whether a sewer line is backed up or a pipe breaks or flooding occurs from an outside building, each problem can lead to mold if not cleaned carefully and completely. Often these problems cannot be spotted immediately, which leads to mold growth.

Past Flooding

If your house has been in a flood, there's a good chance you will end up with a mold problem. After a flood, the best thing you can do is contact a mold remediation company or water damage specialist who performs clean-ups of flooded homes.

Health Symptoms

Black mold contains mycotoxins that cause health hazards to humans, including severe respiratory ailments. Symptoms of possible mold exposure include:

Respiratory problems
Skin inflammation
Hemorrhage
Irritation of the mucous membranes
Damage to internal organs
Mental impairment
Tiredness
Nausea
Immune system suppression
Best Methods for Spotting Mold Growth in Union, Waynesville, & Batavia
When conducting a hunt for mold, turn off your HVAC system and any fans that are running to reduce the chance of spreading spores to other locations. These are some popular hiding places where mold may be lurking:
Under carpets and carpet pads
Behind wallpaper or draperies
Behind drywall, wallboard, and wood
On pipes
Inside ductwork
Above ceiling tiles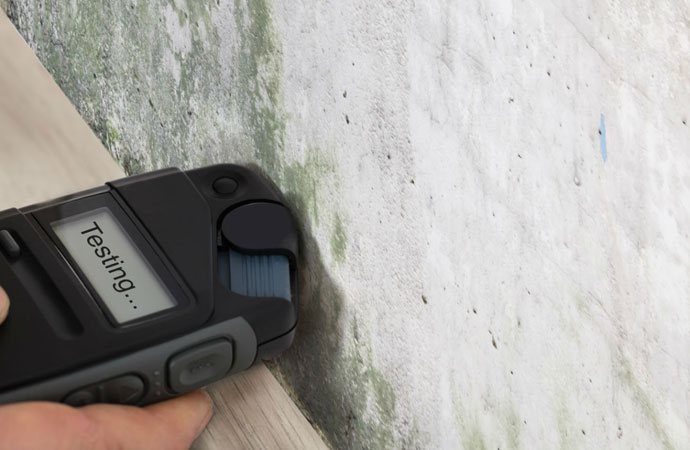 Mold Testing by Teasdale Fenton Restoration
Our expert technicians develop remediation protocols based on our extensive assessments. Once this step is completed, Teasdale Fenton Restoration performs a post-remediation assessment and clearance testing to ensure the project is complete and the industrial hygiene of the building and its inhabitants is where it needs to be for industry standards.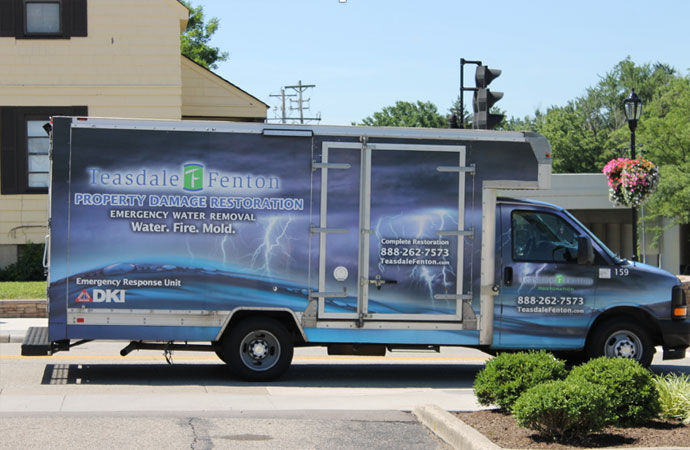 Let Us Test for Mold in Maineville & Lynx
Teasdale Fenton Restoration has more than 15 years of experience in the restoration industry. We perform mold testing & mold remediation services for customers in Maineville, Newtonsville, Owensville, Reesville, Somerville, Burlington, and other cities within our Greater Cincinnati service area. We can handle any kind of fire and smoke damage problems from start to finish. Moreover, we provide 24/7 service to our customers. When you need our help, give us a call at 513-463-1797 or click here to make an appointment. When you choose Teasdale Fenton Restoration, your benefits will include:
Phone answered live 24/7/365
3-year warranty on all works performed
Background tested, licensed & insured
Emergency water removal/pump-out service
State-of-the-art Hydro Extreme Water Extraction
Certified Vortex Structural drying specialist on your job
Direct billing to the insurance company
Commercial and residential services
IICRC Certified Technicians
S500 Guidelines for water extraction and structural drying