Water and Fire Damage Restoration in Fort Thomas, KY
Teasdale Fenton Cleaning & Property Restoration is a locally owned and operated restoration company that specializes in water, fire, storm, and mold damage restoration. For more than 15 years, we have been serving homeowners and business owners in Fort Thomas, KY, and throughout the Greater Cincinnati & Dayton areas.
As a full-service restoration company, we are fully licensed in Fort Thomas and its nearby communities. We are available 24/7, as emergencies can arise at any moment, and we are always here to help. Call Teasdale Fenton Cleaning & Property Restoration at 513-463-1797 for professional restoration assistance in Fort Thomas and surrounding areas, including Cleves, Hamilton, Erlanger, and Verona.
Water & Fire Damage Services by Teasdale Fenton in Fort Thomas, KY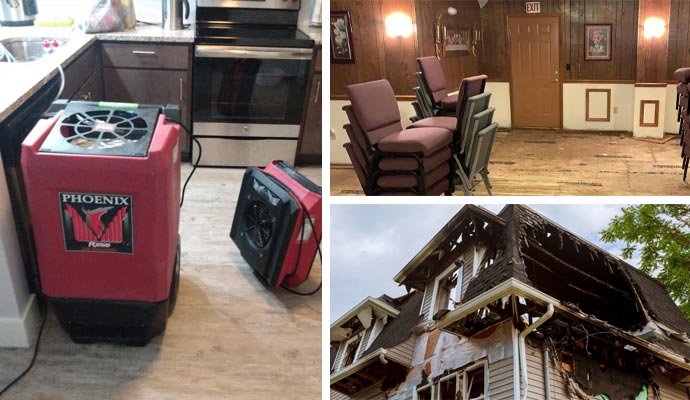 Teasdale Fenton Cleaning & Property Restoration provides customers with a wide array of water and fire damage services, from inspection of the disaster site, to the last portion of reconstruction as required and needed. Our water & fire damage services in Fort Thomas include:
Appliance leak clean-up
Burst pipes repair
Sump Pump installation & repair
Clogged drain overflow
Fire damage remediation & inspection
Smoke damage restoration
Soot damage restoration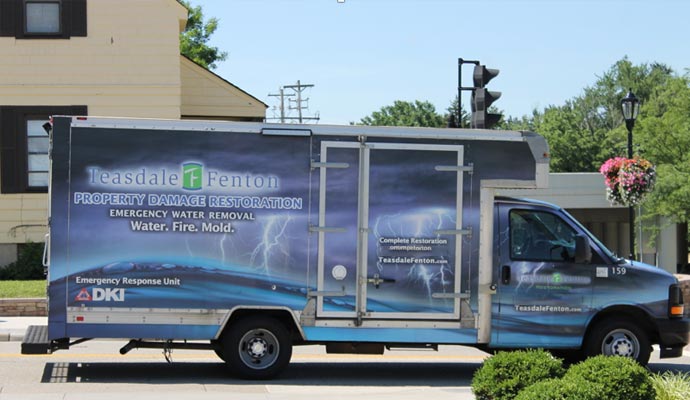 More Teasdale Fenton Services in Fort Thomas, KY
24-hour emergency board-up
Temporary roofing, fencing, and tarping
Complete content and pack-out inventory
Destruction and debris removal
Soda blasting to remove smoke and char
Emergency water removal and structural restoration
Electronic and equipment restoration
Odor control
Complete property remodeling and renovation
Document recovery and drying
Trust Teasdale Fenton For Superior Fire & Water Damage Services in Fort Thomas
At Teasdale Fenton Cleaning & Property Restoration, our technicians have tackled fire and water damage restoration, as well as mold remediation needs for customers in Fort Thomas for more than 15 years. We serve homeowners and businesses in Fort Thomas, having met and exceeded our local communities' restoration needs for most of two decades. Our 24/7 emergency crews are ready to roll at a moment's notice in your hour of need. For assistance in Fort Thomas, contact us online or call 513-463-1797 to learn more about our products and services.