Main Water Line Break Services in Cincinnati, OH
A main water line break can be devastating as its the main source of water supply to your property. Also, it happens without notice, and that's what makes it more catastrophic. This is the situation where you need expert emergency help and Teasdale Fenton Restoration is here to provide that to you. With our 24/7/365 response time, you don't have to wait for help. Our IICRC-certified experts will handle the water line breakage and restore the damages it might cost.
Contact us now at 513-463-1797 or click here online for our quality service of main water line break restoration in Aurora, Blanchester, Collinsville, and other areas of the Greater Cincinnati, Ohio service area.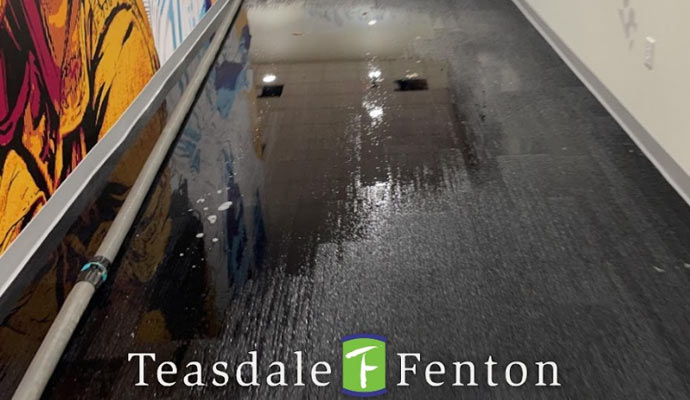 Signs of A Water Main Line Break
A main water line break happens silently but there are some signs you can look out for.
The water flow is considerably slower than before.
The fixtures emit a distinct popping or hissing sound.
Flooding or pooling is visible in the lower places of your home.
The water appears unclean, with visible particles or rusty discoloration.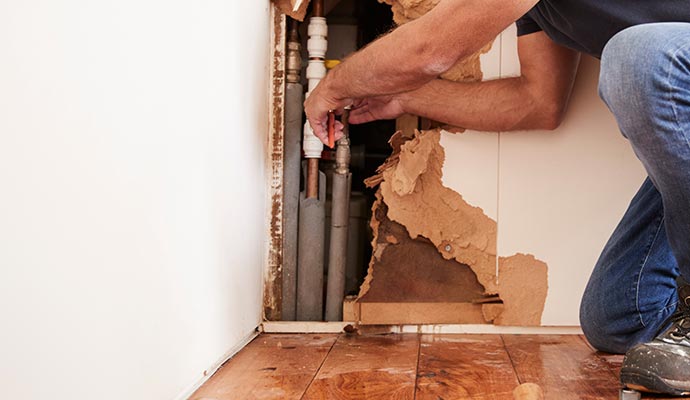 What To Do after A Water Main Line Break?
When a water main breakage happens the first thing you need to do is don't panic! Just calm down and take some immediate action.
First of all, turn the main water line off.
Turn off the electricity supply.
Keep your valuables away from water.
Remove the excess water if possible.
Reach out to a professional restoration company.
Teasdale Fenton Restoration is the leading company in this restoration industry. We are a locally owned & operated restoration service provider in Ohio. We follow the IICRC S500 Guidelines for restoring your property from water damage. So, you can rest assured with water damage restoration with us.
Choose Teasdale Fenton Restoration for Main Water Line Break Services
Whether it's a burst pipe, water line break, dishwasher overflow, or refrigerator leak, Teasdale Fenton Restoration has got your back. With more than 15 years of experience, we are here to serve you our best service. Trust us with our 3-year warranty on all work performed and give us a call at 513-463-1797. Else you can click here for further details.