Fire Damage Restoration Service in Cleves, Ohio
The harm inflicted by fires does not stop once the flames have died out. When coping with fire damage, families frequently lose their cherished possessions as well as the roof over their heads, forcing them to seek refuge. Immediate fire damage restoration can help reduce the emotional and financial hardships that a fire can bring.
Teasdale Fenton Restoration uses state-of-the-art technology and updated procedures for fire damage restoration irrespective of the extent of the damage. Our IICRC-certified service professionals are knowledgeable, compassionate, and efficient. So if you live in Cleves, Ohio, make sure to contact us online or call us at 513-463-1797.
Fire Damage Restoration by Teasdale Restoration in Cleves
Our fire & smoke damage services include:
Fire damage remediation & inspection
Contents pack-out, storage, and cleaning
Construction and reconstruction
Primary Causes of Fire in Cleves
Here are some probable causes of fire accidents:
Cooking- Kitchen fires are devastating and can burn down the whole house. When cooking people often forget to turn off the stove or leave the kitchen unattended which may result in fire.
Heating- House fires and home fire injuries are caused by portable heaters, which are one of the top causes of home fires and injuries.
Electrical - Fire accidents can erupt due to electrical malfunction.
Smoking- Many people smoke and forget to extinguish it properly and just throw it. This can be another reason for a fire to break out.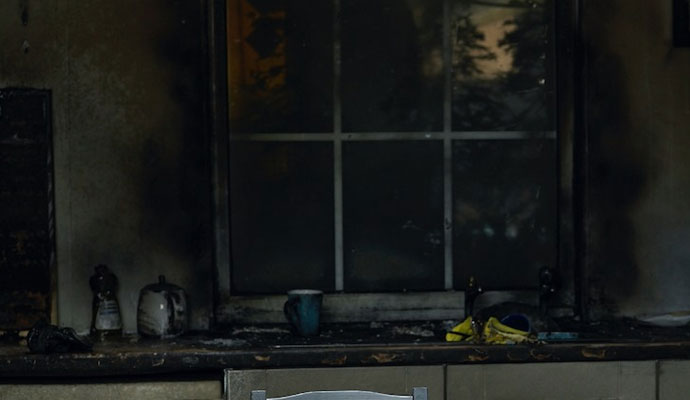 Let Teasdale Fenton Restoration Restore Your Home in Cleves
Teasdale Fenton Restoration has been providing outstanding fire damage restoration services in Cleves, Ohio service region for over 15 years. From start to end, we can manage any type of fire or smoke damage. Furthermore, we provide our customers assistance 24 hours a day, seven days a week. Get a free estimate now by calling 513-463-1797 or contacting us online, and we'll get started on the repair work right away.