Soot Damage Repair Services in Cincinnati, Ohio
Soot damage is traditionally attributed to the aftermath of a house fire or the results of a furnace or boiler malfunction (also known as a puff back). Contact Teasdale Fenton Restoration to restore your property from soot damage after the fire department extinguishes the fire. We begin cleanup by removing as much dry soot as possible using a HEPA vacuum cleaner and a lambswool duster.
Soot's oily and gaseous properties make it one of the most challenging substances to clean up, primarily if not addressed promptly. In addition to coating surfaces with an oily and gaseous (carbon) residue, soot can permeate into just about every nook and cranny in your home or office, leaving behind a horrible smell that conventional cleaning methods can't remove. We serve customers throughout Greater Cincinnati, including Madeira, Montgomery, and Mason.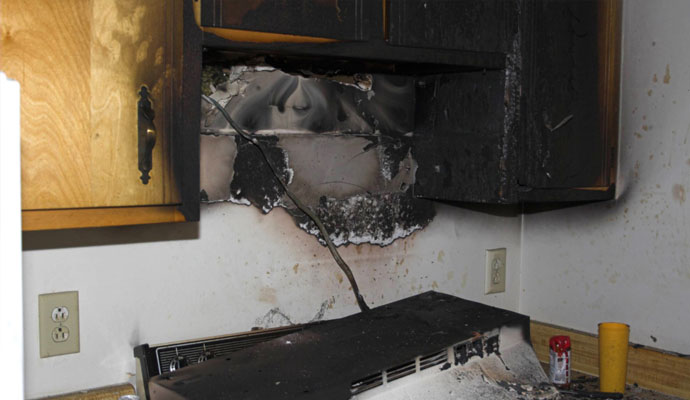 Reasons to Repair Soot Damage ASAP
Since soot is a byproduct of the combustion process, its black and fine form can quickly become sticky and gaseous, efficiently circulating throughout your entire building. That's why it's important to react quickly! In addition, the sticky attribute of soot may cause the byproduct to cling to many unwanted areas throughout your building, such as wall corners and exhaust pipes.
Your best chance at minimizing the damage to your home is to act ASAP, as smoke and soot can be absorbed by almost all of your furniture and contents, especially the highly porous materials or surfaces, as they may continue to absorb odors until the soot is removed.
Soot Damage Repairs Offered by Teasdale Fenton Restoration
At the beginning of the restoration process, we will thoroughly inspect the home, assess the damage, and determine which cleaners or solvents are most appropriate. In some instances, due to the severity of the soot damage or the nature of the item with the damage, it may not be possible to remove the sooty residue, and the thing will have to be discarded; to ensure you, we always check with the property owner before discarding any soot-damaged contents.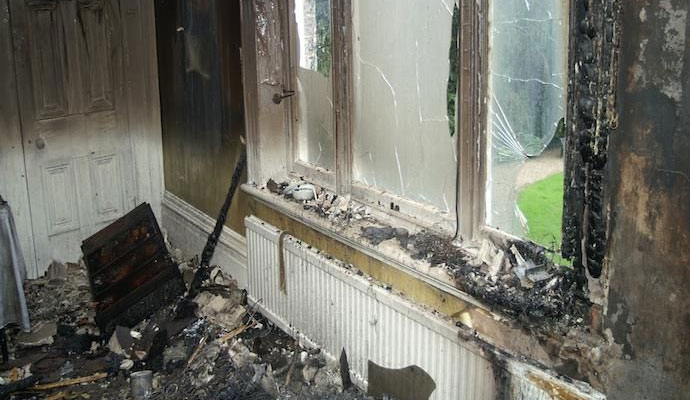 The professionals at Teasdale are capable of handling:
Smoke and Soot Removal
Air Duct System Smoke Removal
Fire Damage Restoration
Water Damage Restoration
Contents Restoration
Reconstruction and Structural Repairs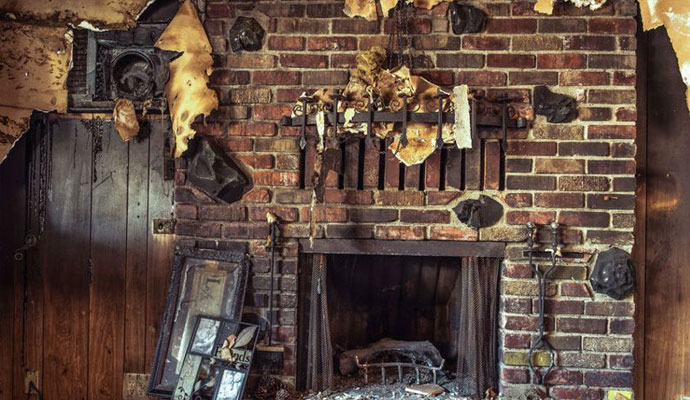 Teasdale Removes Both Dry & Oily Soot
There are usually two types of soot: dry and oily.
A quick test to determine which type of soot you're faced with is simply running your finger across a soot-covered surface. If it smears, the soot is oily.
Oily soot is generally cleaned with degreasing agents. Dry soot can be cleaned with dry cleaning sponges. Sometimes soot will be dry in one room but oily in another. It all depends on the types of materials that burned.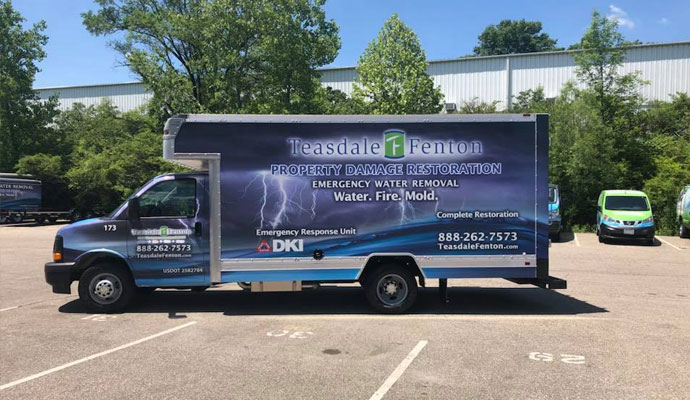 Why Choose Teasdale Fenton Restoration in Patriot, Oxford, & Cincinnati, OH?
Teasdale Fenton Restoration has more than 15 years of experience in the restoration industry serving in Harpersville, Lebanon, Miamitown, Patriot, Oxford, and other Greater Cincinnati, Ohio service areas. We can handle fire and smoke damage problems from start to finish. Moreover, we provide 24/7 service to our customers. Call us today at 513-463-1797 or
contact us online to get a free estimate and allow us to start the restoration work immediately.
Phone answered live 24/7/365
3-year warranty on all works performed
Background tested, licensed & insured
Emergency water removal/pump-out service
State-of-the-art Hydro Extreme Water Extraction
Certified Vortex Structural drying specialist on your job
Direct billing to the insurance company
Commercial and residential services
IICRC Certified Technicians
S500 Guidelines for water extraction and structural drying