Storm Damage Restoration & Mold Removal in California, OH
Storm damage can be traumatic and overwhelming, but there's hope. Action must be taken immediately to prevent more damage, which could require more significant repairs. If you have suffered storm or water damage in California, OH, rely on Teasdale Fenton Restoration to restore your property efficiently, safely, and effectively. Our specialists can quickly return your home or business, and life, to normal. We're your No. 1 solution for storm damage restoration, mold remediation, cleanup and removal.
Teasdale Fenton Restoration is the trusted name in cleaning and restoration across Ohio, thanks to the expertise of our professionals, who arrive at the scene equipped with the knowledge, tools, and technology necessary to clean up, repair and restore storm or water damage, and prevent further damage. We're available for 24/7 response to assist you with any restoration emergency in California or nearby OH cities. Call us today at 513-463-1797 or contact us online, and let us deliver peace of mind.
More Teasdale Fenton Restoration For Homeowners in California, OH
Teasdale Fenton Restoration built a reputation for providing excellent quality and service to our clients for more than 15 years. Teasdale Restoration is the superior restoration provider serving customers in California, OH, and nearby areas. Our experts also provide:
Water damage restoration: We have the advanced expertise, tools, and equipment for the best results and customer satisfaction. Trust our IICRC-trained technicians to extract, clean up, dry, and restore water damage. We'll test and inspect for mold and provide remediation and removal if necessary.
Fire damage restoration: We provide superior fire damage restoration that's thorough from start to finish, starting with board-ups to keep your damaged property as safe and secure as possible. Smoke and soot damage cleanup, restoration of salvageable contents, discarded possession removal, structural and HVAC repairs are all solutions we provide.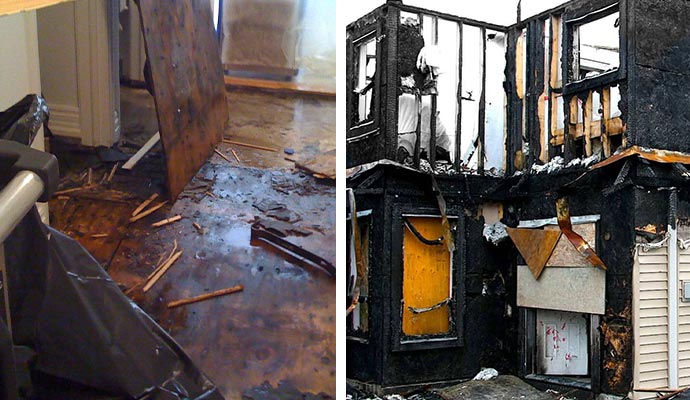 Trust Teasdale Restoration For Storm & Mold Damage in California, OH
Teasdale Fenton Restoration is your most dependable mold removal provider in California, OH, and across Cincinnati. We're certified, experienced, and dedicated to best results, customer service and total client satisfaction. We also assist customers in California, OH, with water damage, fire damage, storm damage, and more. Click here for an online reservation, or you can call us at 513-463-1797 for instant response. Call us today at 513-463-1797 or contact us online to book an appointment with a Teasdale Fenton Restoration team member.