Smoked-Damaged Insulation Replacement in Cincinnati, OH
Properly designed insulation helps to control the air quality and indoor temperature of your house. It reduces energy costs by keeping the home warm in the winter and cool on the hottest summer days. But in the wake of a fire, you will need to replace your smoke-damage insulation. Our insulation experts at Teasdale Fenton Restoration can help.
To reduce health hazards from smoke and soot particles, our crews offer smoke-damaged insulation replacement services. Our IICRC-certified technicians are able to perform any fire damage restoration tasks, as well as perform smoke and soot damage restoration services, for customers in Independence, Mason, Covington, Fairfield, Florence, and other cities within our Greater Cincinnati service area. When you need our help, call 513-463-1797 or click here to get an appointment for an insulation replacement at your property today.
The Importance of Replacing Fire-Damaged Insulation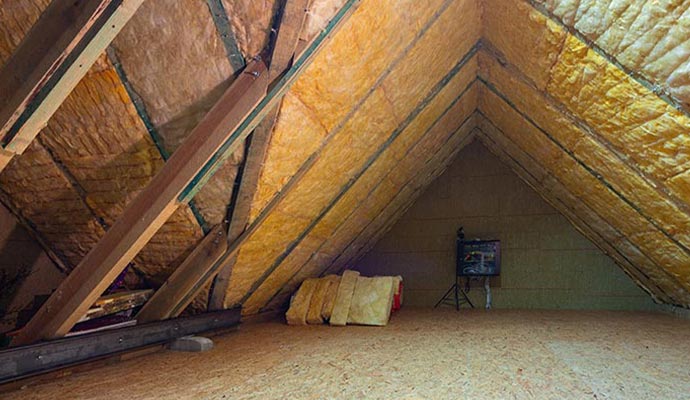 Replacing fire-damaged insulation offers benefits that include:
Improves indoor air quality: Fresh insulation helps to manage temperature and improves indoor air quality by removing smoke particles, soot, and other impurities associated with smoke & soot damage.
Eliminates hidden odors: Smoke odors cling to insulation. By replacing the smoke-damaged insulation, you remove the cause of the odor and decrease residual odors.
Healthier living environment: Replacing smoke-damaged insulation eliminates toxic elements from your property and reestablish a healthier interior atmosphere.
Replace Your Smoke-Damaged Insulation in Mason, Covington, & Fairfield
At Teasdale Fenton Restoration, we have all tools and technology required to restore your fire-damaged property, including replacing smoke-damaged insulation. We offer a wide range of cleanup and restoration services for customers who need our services for water damage restoration, content restoration, smoke odor removal, and more. Call 513-463-1797 or click here to schedule 24/7 emergency board-up services as well as the best restoration services available in Mason, Florence, Covington, Fairfield, Independence, and other cities within our Greater Cincinnati service area.