Roof Water Damage Restoration Service in Cincinnati, OH
Many homeowners are unaware that parts of their roof have been damaged by water until the interior of their home has been affected. Leaving your roof vulnerable to leaks is a severe mistake, from rains to trees and debris that can allow gaps for water to seep through. So, what can you do after your roof got damaged?
Teasdale Fenton Restoration is your go-to company for water damage restoration that can provide you with water damage restoration for your roof. We have more than 15 years of experience in the restoration industry serving in Aberdeen, Batavia, Lynchburg, Mason, California, Camden, and other areas of the Greater Cincinnati, Ohio service area. We can handle any kind of water damage and roof damage restoration from start to finish. Moreover, we provide 24/7 service to our customers. Call us today at 513-463-1797 to get a free estimate and allow us to start the restoration work right away.
Problems Caused by Roof Water Damage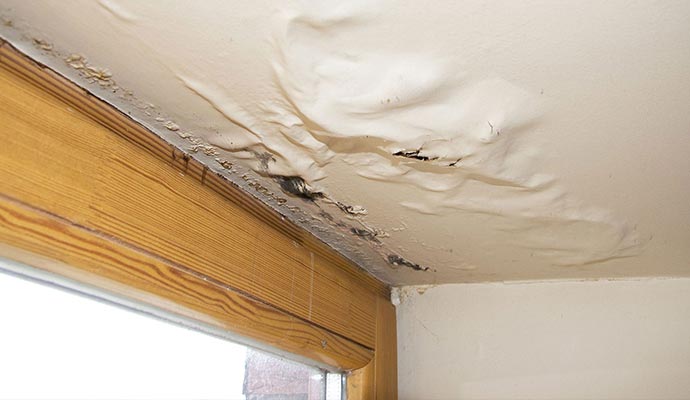 What appears to be a little leak from your attic or roof on your ceiling may actually be a small leak that can soon evolve into a major problem. Water damage creates deterioration and makes the roof more vulnerable to future leaks. Cracked shingles and granule-filled gutters are among the other indicators of roof water damage. As a result, knowing how to detect if a house has water damage from roof leaks and where to look for the water damage is important. These pointers will assist you in restoring and preventing roof and water damage on your property.
The tiniest roof damage can allow moisture to enter your home, leading to mold growth. You must not only fix the roof problem, but you must also repair any damage the leak has caused to the interior of the house.