Reliable Mold Remediation & Removal in Blue Creek, OH
Mold growth at your home or business can lead to severe health issues, including respiratory distress, triggered asthma symptoms, sneezing, skin irritation, and more. Mold growth can also lead to serious structural damage if left unchecked to spread along or underneath multiple porous surfaces.
If you detect mold growth or contamination in your home or business in Blue Creek or across the Cincinnati area, seek out the mold remediation, removal and cleanup experts at Teasdale Fenton Restoration. Mold growth left out of control means more cost later, either in repairs or medical bills. We adhere to strict mold industry guidelines for the highest quality removal. Call us today at 513-463-1797 or contact us online to arrange a consultation with a Teasdale Fenton Restoration representative.
Why Teasdale Restoration For Mold Removal in Blue Creek, OH?
Choose Teasdale Fenton Restoration for mold remediation and removal in Blue Creek, and you also choose:
Efficient cleanup: Mold removal is a job best suited for our skilled, certified professionals with advanced expertise, skills, and equipment. We guarantee the best mold removal results and total customer satisfaction, no matter the scope or size of your mold problem.
Prevention of regrowth: Mold that's not sufficiently remediated and removed can return, especially in areas most prone to water damage or persistent moisture. We'll check all of those mold-prone areas and recommend measures to keep mold from reappearing.
Professional input: We know the right materials, price points, and procedures required to end your mold problem permanently. Have it done right and affordably by Ohio's most reputable restoration and mold remediation provider. It's likely that you have questions, and we have answers and solutions you can trust.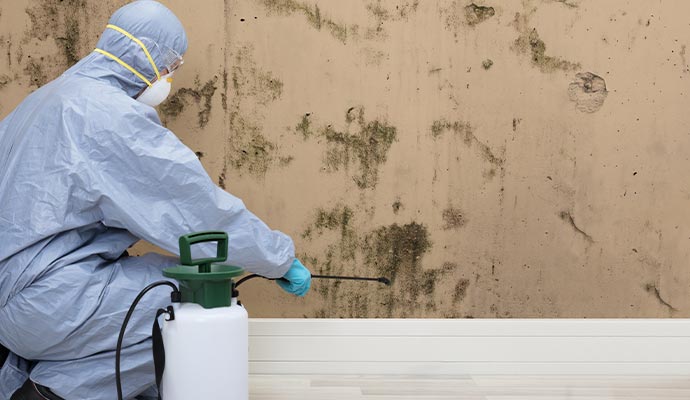 Trust Teasdale Restoration For Best Mold Solutions in Blue Creek, OH
Teasdale Fenton Restoration is your most dependable mold removal provider in Blue Creek and across Cincinnati. We're certified, experienced, and dedicated to best results, customer service and total client satisfaction. We also assist customers in Blue Creek with water damage, fire damage, storm damage, and more. Click here for an online reservation, or you can call us at 513-463-1797 for instant response. Call us today at 513-463-1797 or contact us online to book an appointment with a Teasdale Fenton Restoration team member.