Water Heater Leak Cleanup in Cincinnati and Amelia, Ohio
Your water heater always provides a warm welcome when needed. But it may give you a hard time if it leaks. A leaking water heater could be a sign of a significant problem. The worst-case scenario could be an explosion if water drips due to too high pressure. For this reason, you cannot ignore a water heater leak because it opens the opportunity for water damage and mold growth in your home or office.
Professionals are needed for water heater leak cleanup services. The IICRC-certified technicians from Teasdale Fenton Restoration understand exactly what to do to bring your property back to its pre-damaged condition. Teasdale Fenton Restoration serves residential and commercial customers in Florence, California, Dayton, and other cities throughout our Greater Cincinnati service area. We also provide services for moisture inspection, water extraction, and more. To start, dial 513-463-1797 or click here to schedule an appointment. In addition, our emergency crews provide 24/7/365 service.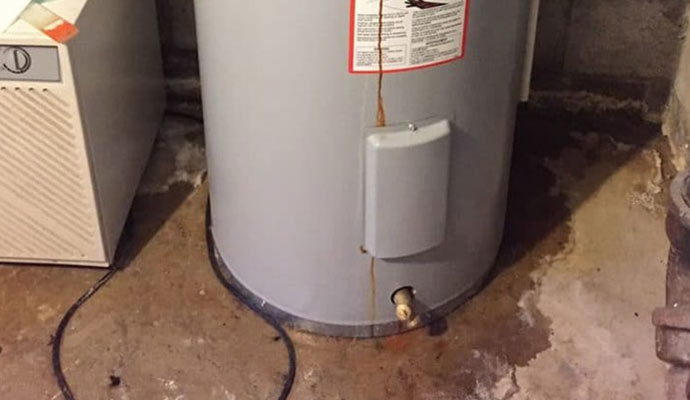 Issues Caused by Water Heater Leaks
Water leaking from your water heater can cause damage to your floors, sub-floors, and walls. No matter how much the amount is. A significant flood can damage your property. It can also be a health concern and be a reason for mold growth. In addition, there is a chance of exploitation because of the leak. So it is better to pay attention before anything terrible happens.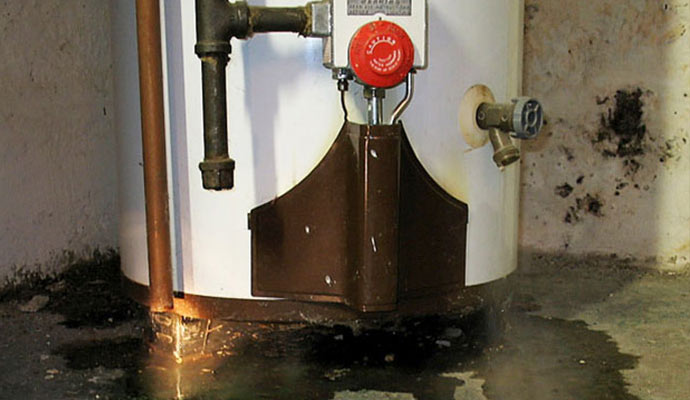 Benefits of Choosing Teasdale Fenton
When Teasdale Fenton handles your restoration-related needs in Greater Cincinnati, the benefits include:
Our technicians are IICRC certified
We have required licenses for restoration services
We are locally owned and operated
We have a 24/7 response time
We provide a 3-year warranty on all work performed
Trust Us for Water Heater Leak Cleanup Services in Cincinnati, OH
If a water heater leaks in your house, rely on Teasdale Fenton Restoration to clean up the situation and prevent it from causing significant water damage throughout the property. To learn more, call us at 513-463-1797 to get a free estimate. You can also click here to schedule water heater leak cleanup services and any other water damage restoration services, including moisture inspection, water extraction, and more. We have almost two decades of experience providing these services to customers in California, Dayton, Florence, and other cities within our service area.