Documents Restoration Services in Cincinnati, Ohio
When your important documents have been damaged in a fire or flood, be sure to contact Teasdale Fenton Restoration ASAP to have damage restoration services performed to return your essential documents and other contents to their original condition in Lebanon, Mason, Cincinnati, and other cities within our service area.
Our IICRC-certified team will thoroughly dry and restore water-damaged documents, books, and multimedia items. We can also repair the fire, smoke, soot, and mold damage. These elements must be removed promptly and entirely before cleanup for the best restoration results. When you need our help, call us at 513-463-1797.
Documents Restoration Methods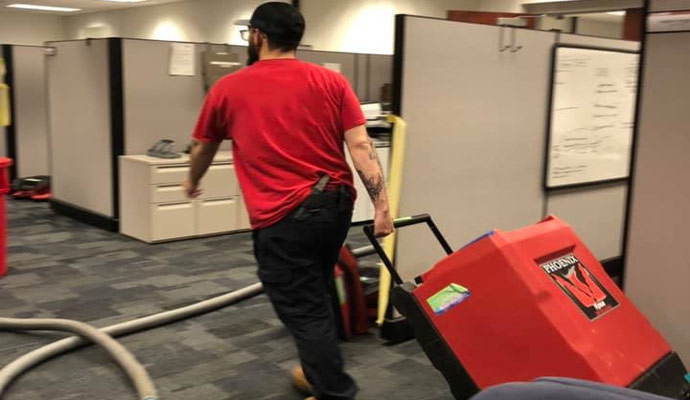 Teasdale Fenton Restoration uses specialized contents restoration methods such as cryogenic drying and vacuum freeze-drying to restore water-damaged legal documents, books, and coated paper. These methods are very effective and safe for hard copy material, magnetic & digital media, and even upholstery & leather furniture. In addition, our processes have saved personal and business data for many clients. Our methods include:
Specialized Cleaning - Pre-treating or removal of dirt and debris before contents restoration techniques are applied.
Vacuum Freeze Drying - The freeze-drying method is used to preserve fragile items from further damage and protect them during transport to our climate-controlled contents restoration facility. The process begins with flash freezing so that the frozen water in the documents or books transitions from solid to gas, bypassing the liquid phase.
Cryogenic Drying - Cryogenic drying retains some moisture with a short liquid state. The benefit is preserving the shape and less warping of books and documents. This method can also be applied to water-damaged leather.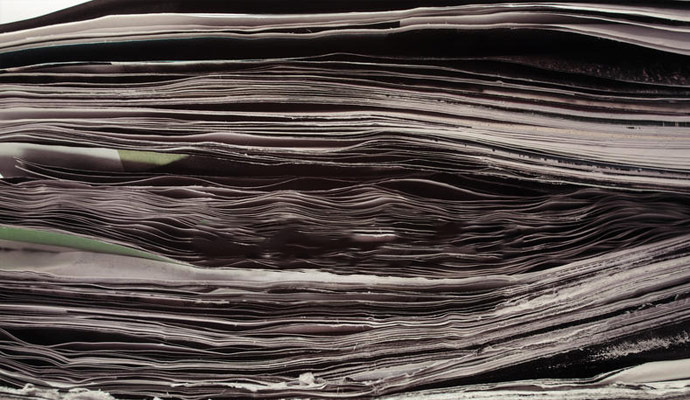 Act Quickly to Restore Damaged Documents
Wet books, flooded photographs, and water-damaged documents are particularly prone to mold and warping. In addition, if the damage involves black water, contamination complicates the restoration process. Therefore, quick action is most important for optimal salvaging results. The same is true for smoke-damaged documents, as smoke can leave different types of residue that must be removed promptly to prevent permanent damage.
Let Teasdale Fenton Restore Your Damaged Documents in Cincinnati & Mason
Teasdale Fenton Restoration has more than 15 years of experience in the restoration industry serving customers in New Vienna, Port William, Morning View, Kings Mills, East Enterprise, and other cities within our Greater Cincinnati, Ohio service area. We can handle any water, fire, smoke, and mold damage problems from start to finish, including damaged document restoration. Moreover, we provide 24/7 service to our customers. Call us today at 513-463-1797 or click here to make an appointment today. When you deal with Teasdale Fenton, the benefits include:
Phone answered live 24/7/365
3-year warranty on all works performed
Background tested, licensed & insured
Emergency water removal/pump-out service
State-of-the-art Hydro Extreme Water Extraction
Certified Vortex Structural drying specialist on your job
Direct billing to the insurance company
Commercial and residential services
IICRC Certified Technicians
S500 Guidelines for water extraction and structural drying