Electronics Restoration Services in Cincinnati, Ohio
Contact Teasdale Fenton Restoration when you need to have your damaged electronics restored after a water or fire disaster in Cincinnati, Mason, Lebanon, and other cities within our tri-state service area. We use specialized water damage restoration and drying methods such as vacuum freeze-drying to restore electronics and metal contents. These freeze-drying methods are very effective and safe for restoring items damaged by water, smoke, and metal corrosion of electronics.
We also restore furniture, documents, and more! So when you need our help, call us at 513-463-1797.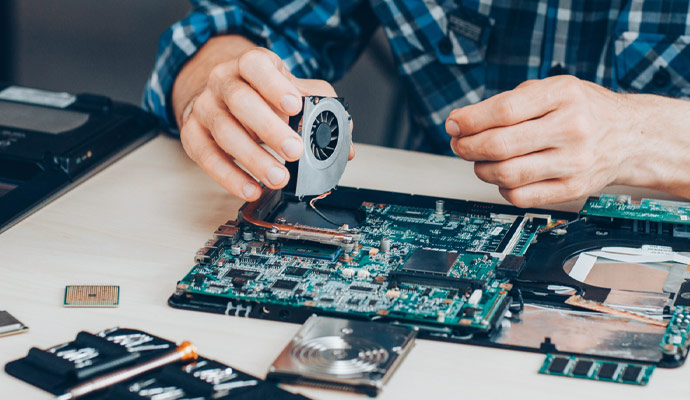 Types of Electronics that We Restore
At Teasdale Fenton Restoration, we restore electronics such as:
Stereos
Computers
Magnetic & Electronic Media
Televisions & Appliances
Our technicians will secure and protect all of your contents during transport to our climate-controlled contents restoration facility. We'll also store your contents and return them when your restoration job is complete.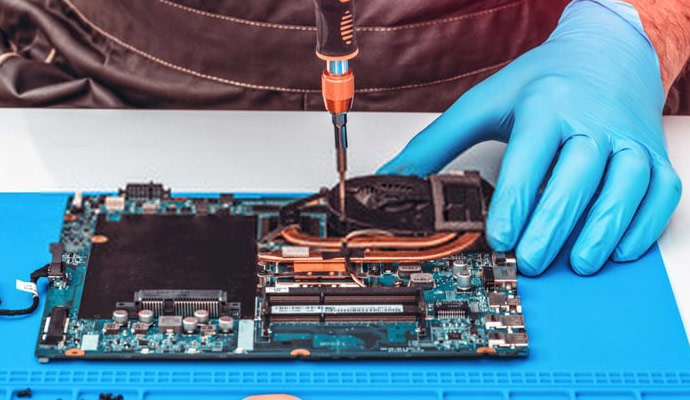 Electronics Cleaning & Restoration Method: Vacuum Freeze-Drying
Teasdale Fenton Restoration has restored electronics for commercial and residential customers in the Cincinnati, OH, area with our expert contents restoration services using the vacuum freeze-drying method. We also use various specialized cleaning and contents restoration methods to restore items, including upholstery, wood furniture, documents, appliances, and everyday household items.
Vacuum freeze-drying is a very effective and safe method for preserving and restoring water-damaged items, including electronic components, electrical systems, and large quantities of wet documents, books, records, and coated paper. Vacuum freeze-drying is an efficient method that dries contents by sublimation under a vacuum.
Benefits of Vacuum Freeze-Drying Method
Gentle drying of contents at low temperatures
Restores electronic components
Prevents metal corrosion
Quickly dries items with large surface areas
Restores electronics at a fraction of the cost of replacement
We begin the drying process by completely freezing the items and then decreasing the surrounding pressure using sophisticated equipment to allow the frozen water in the contents to transition from a solid to a gas, avoiding the direct liquid to gas transition phase in ordinary drying. This natural evaporation of a solid to vapor with no liquid phase prevents further damage during the drying restoration process, helping restore the components of electronics at a fraction of the replacement cost. The average drying time is 1-2 weeks.
Teasdale's Climate-Controlled Storage
Teasdale Fenton Restoration will complete the restoration of your contents and store them in our climate-controlled contents restoration facility until the on-site restoration job is complete or when you are ready to have your contents returned to your residential or commercial property in our Greater Cincinnati, OH service area. Contact us for total restoration, recovery, and cleaning solutions for electronic equipment and electrical systems. In addition, we'll dispatch a technician to your property for an inspection and estimate.
Contents Damage Inspection & Estimates
As part of our inspection process, our technicians will assess your contents to estimate the cost of repair or the replacement value for each item. We try to restore your belongings from water, fire, and smoke damage. During the process, we work with your insurance adjuster to prepare an estimate and negotiate a price for our content restoration services. Then, we bill your insurance company directly so you can attend to regular business.
Count on Teasdale Fenton for Electronics Restoration in Cincinnati & Oxford
Teasdale Fenton Restoration has more than 15 years of experience in the restoration industry serving in Jonesville, Lebanon, Miamitown, Patriot, Oxford, and other Greater Cincinnati, Ohio service areas. We can handle fire and smoke damage problems from start to finish. Moreover, we provide 24/7 service to our customers. Call us today at 513-463-1797 or click here to make an appointment today. The benefits of choosing Teasdale Fenton include:
Phone answered live 24/7/365
3-year warranty on all works performed
Background tested, licensed & insured
Emergency water removal/pump-out service
State-of-the-art Hydro Extreme Water Extraction
Certified Vortex Structural drying specialist on your job
Direct billing to the insurance company
Commercial and residential services
IICRC Certified Technicians
S500 Guidelines for water extraction and structural drying