Fire Damage Restoration Services in Cincinnati, Ohio
Any natural or human disaster doesn't only cause physical or material losses to a property but also causes a considerable amount of emotional stress. Moreover, recovering the property after the accident and returning it to its original state is not an ordinary job that can be performed casually. You need expert service in case of such mishaps.
Teasdale Fenton Restoration has been helping homeowners & businesses recover from fire damage in the Cincinnati, OH, area for more than 15 years. We understand that anger, sadness, and frustration accompany a fire-related disaster, so we work closely with your insurance company to restore your property to its original condition as quickly and painlessly as possible.
Teasdale Fenton Restoration stays abreast of the latest remediation techniques for smoke and fire damage, whether you need to repair a small corner of one room or total reconstruction of the entire property. Our IICRC-certified service technicians are competent, caring, and prompt. We can help clean your damaged draperies or your score if your fire-related damages require a specialty cleaning service shed area rug.
Fire Damage Restoration Services by Teasdale Fenton Restoration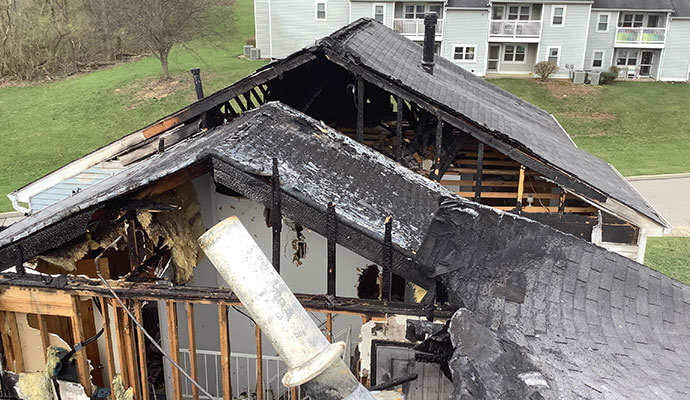 Teasdale provides its customers with a complete package of fire & smoke damage services from inspection of the accident spot to the last bit of the reconstruction job as per requirement. Our fire & smoke damage services include:
Fire damage remediation & inspection
Fire insurance claims
Contents pack-out, storage, and cleaning
Construction and reconstruction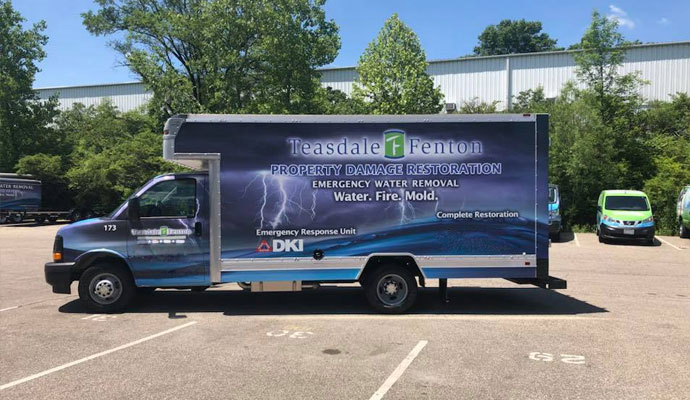 Let Teasdale Fenton Restore Your Property in Cincinnati, Kenton, & Higginsport, OH
For more than 15 years, Teasdale Fenton Restoration has provided superior fire damage restoration services to customers in Higginsport, Kenton, Martinsville, Oregonia, Peebles, and other areas of the Greater Cincinnati, Ohio service area. We can handle fire and smoke damage problems from start to finish. Moreover, we provide 24/7 service to our customers. So call us today at 513-463-1797 or contact us online to get a free estimate and allow us to start the restoration work immediately.
Phone answered live 24/7/365
3-year warranty on all works performed
Background tested, licensed & insured
Emergency water removal/pump-out service
State-of-the-art Hydro Extreme Water Extraction
Certified Vortex Structural drying specialist on your job
Direct billing to the insurance company
Commercial and residential services
IICRC Certified Technicians
S500 Guidelines for water extraction and structural drying