Residential Fire Types & Restoration in Cincinnati, Ohio
Any type of residential fire can be terrifying. All forms of damage can be caused by a fire. Many people underestimate the devastation that even a little house fire may cause. You may experience fire from the kitchen, electrical violence, heater, and whatnot. If your house has been damaged by a fire, you need to know that the restoration process is going to proceed as smoothly as possible.
Teasdale Restoration is here to help. Your home has been damaged by fire or smoke, and we know you want it to be restored to its former glory. That is why we employ the most time- and cost-effective methods to complete the task. Get the peace of mind that comes from knowing that your property is in the hands of specialists when you work with us. Call us today at 513-463-1797.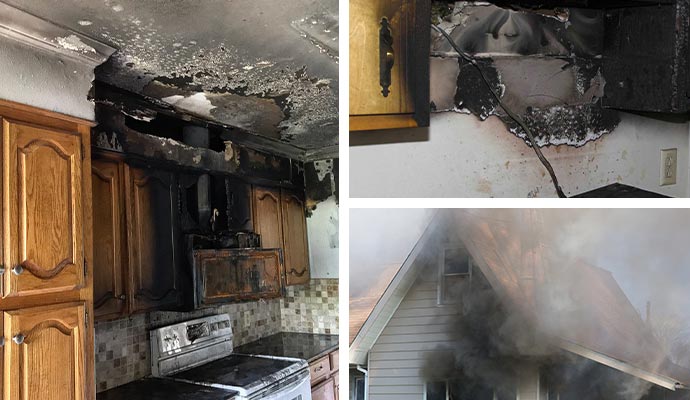 Services We offer Under Fire Restoration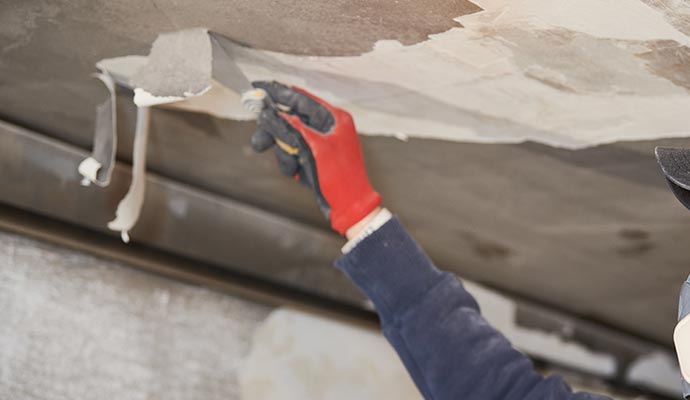 Most Common Types of Fire Damage
Kitchen Fire: A kitchen fire is the most prevalent sort of fire. Cooking appliances like the oven, toaster, and microwave are common causes of house fires because of the high concentration of heat they generate.
Electrical Fire: Faulty wiring is the most common cause of electrical fires since many homeowners ignore the problem in their older homes. Ensure that your home's wiring is checked and adjusted regularly by an electrician.
Smoking Fire: There are still many house fires caused by smoking. It's common for people to leave their cigarettes burning unattended, which can lead to drapes, blankets, or other items catching fire. Despite their miniature size, cigarettes are capable of igniting enormous fires.
Contact Teasdale Restoration for Any Type of Fire Restoration
Our team will begin preventing the spread of damage and minimizing your loss with our efficient working process. Using the latest technology and expert knowledge, our highly skilled and experienced technicians will minimize damage and quickly restore your home to its pre-fire condition. Once the damage is repaired, you'll be able to get your life back on track. Call us at 513-463-1797 right away or contact us online if you live in Bennington, Franklin, Lynchburg, and throughout Cincinnati.