Types of Residential Fires & Restoration in Cincinnati, Ohio
Residential fires are often traumatic and at times tragic, and the restoration process can be overwhelming. Small fires quickly rage out of control, and their sources are often underestimated or overlooked. Kitchen fires, electrical malfunctions, heating system combustion, lightning strikes, garage fires, wildfires near a dwelling, negligence inside a home, errant fireworks, and many more types of residential fires are common each year.
Teasdale Fenton Restoration is ready to respond to your fire damage cleanup and restoration needs. Fire and smoke damage, water damage from fire suppression, structural fire damage and more are our specialty, no matter the type of residential fire. We're dedicated to delivering the best results and your total customer satisfaction. Call us 24/7 at 513-463-1797, or contact us online for assistance in Cincinnati, Collinsville, Mason, Madeira, Terrance Park, and our OH service area.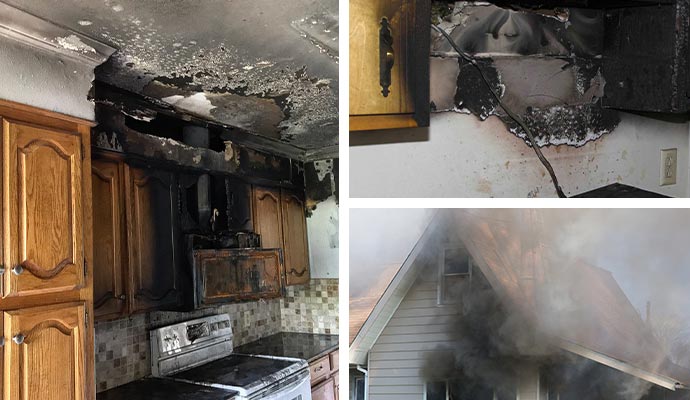 More Fire Restoration Options By Teasdale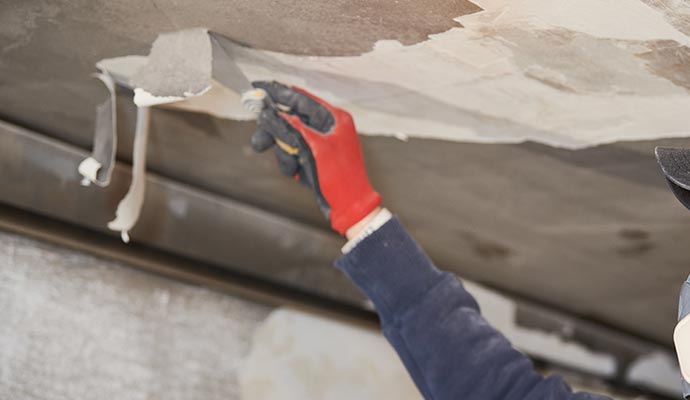 Common Types of Fire Damage in Dayton
Teasdale Fenton Restoration is the professional solution when you need cleanup, repair and restoration after these and more types of residential fires:
Kitchen fires: Most common with cooking appliance adding higher risk factors, either by direct contact or through electrical circuits.
Electrical fires: Faulty wiring is most common here, as many homeowners ignore this in older homes. Have your home's wiring is checked and adjusted regularly by an electrician.
Tobacco fires: Smoking is a common cause of residential fires. Drapes, blankets, carpets, rugs or any textile can become fuel for a lit tobacco product that's unattended. These fires quickly can spread out of control.
Trust Teasdale Fenton For Fire Damage Restoration in Cincinnati & Lebanon, OH
Teasdale Fenton Restoration will identify the source of your residential fire and perform necessary fire damage cleanup, remediation, repairs, and restoration. We offer 24-7 emergency service and can begin your fire damage restoration immediately. We tackle any fire damage issue from start to finish.
For smoke odor removal, smoke or soot damage, air duct system cleaning and smoke removal, and more services, call 513-463-1797 or contact us online to ask about free estimates and arrange a consultation. We assist customers in Cincinnati, Collinsville, Mason, Madeira, Terrance Park, Bennington, Franklin, Lynchburg, and our OH service area.