Water Leaks Inside Walls Repaired in Cincinnati & Dayton, Ohio
A wet spot on your carpet or floor isn't near a leaking appliance, but a trail of water leads up the wall to a wide water mark. It appears you have water leak behind your wall. Water damage inside and out appears likely, and you need the professionals at Teasdale Cleaning & Property Restoration, ASAP.
Clear everything out of harm's way from your inside-wall water leak, and call 513-463-1797 for complete repair and 24/7 emergency service in Aberdeen, Batavia, Lynchburg, Mason, California, Camden, and throughout our Cincinnati, OH, service area. For leak repair, water damage cleanup & restoration and more services, contact us online, and ask about free estimates or how to arrange a consultation.
Signs of Water Leaks Inside Walls in Cincinnati & Oxford, OH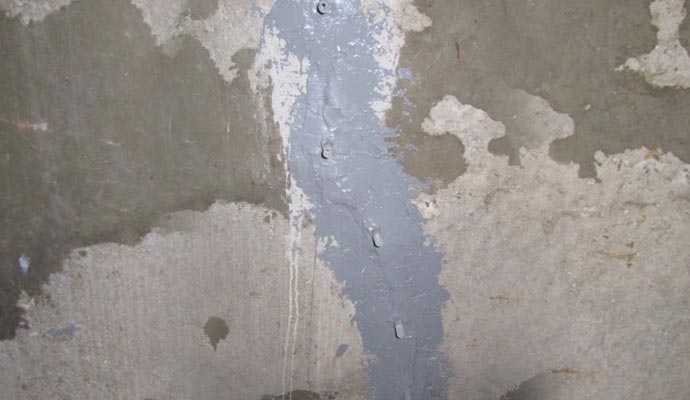 Water leaks inside walls, regardless of how severe, will eventually show signs of needing repair. Those signs include:
Puddling: Conspicuously wet carpet or puddles on a floor next to a wall are common indicators.
Discoloration on wall: It shouldn't take long for a wall's visible side to discolor if the inside is taking on water.in
Texture change: Bubbling, paint or wallpaper flaws or dampness, buckles, rips or other distortions will appear.
Mold or mildew: Mold growing inside a wall can contaminate or spread through to the outside within days.
Musty odors: Insides of walls are naturally dirty, and adding damp conditions from a leak will eventually smell unpleasant.
Foundation wall leaks: Water can seep into your home through its foundation if a slab leak exists.
Trust Teasdale Fenton to Fix Water Leaks Inside Walls in Middletown, OH
Water leaks inside walls can create costly damage. Teasdale Fenton Cleaning & Property Restoration will identify the source of your interior wall water leak and perform necessary water damage cleanup, repairs and restoration. We offer 24-7 emergency service and can begin repairing those water leaks inside walls immediately. We tackle any kind of water damage issue from start to finish. For leak repairs, water damage cleanup & restoration and more services, call 513-463-1797 or contact us online to ask about free estimates and arrange a consultation.