Floor Water Damage Restoration in Cincinnati, OH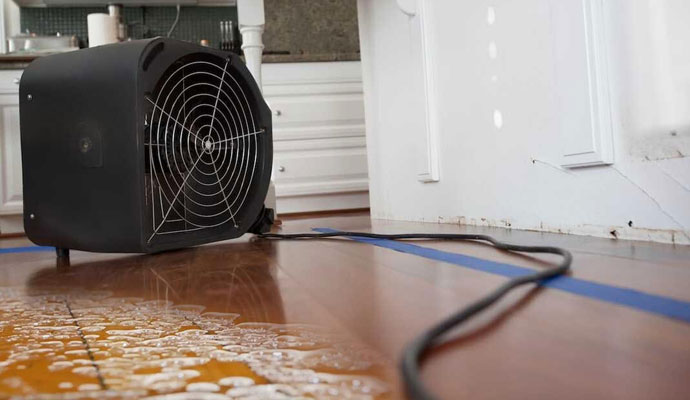 The type of flooring that has been damaged by water, as well as the type of water, must be considered when restoring floor water damage. It's critical to determine how much of the floor has been damaged, as well as whether water has penetrated the surface and reached the subflooring.
You shouldn't have too many problems cleaning up if the water hasn't gone below the surface level and your flooring is made of a durable material like tile. Restoration of carpet, hardwood flooring, and laminate flooring, on the other hand, takes a little longer and necessitates more extensive measures. But there is a solution to every problem! Teasdale Restoration has professionals who can restore your water-damaged floor effectively and with customer satisfaction, regardless of the type of flooring or the extent of water damage.
If your floor has been water damaged by a natural disaster, a leaky pipe, or other causes and you happen to live in the greater Aberdeen, Addyston, Alexandria, and the other cities of Ohio, we have a solution for you. Call us today at 513-463-1797! Here at Teasdale Restoration, we offer 24/7 response, free assessment, and estimates after the inspection of our crew of skilled technicians.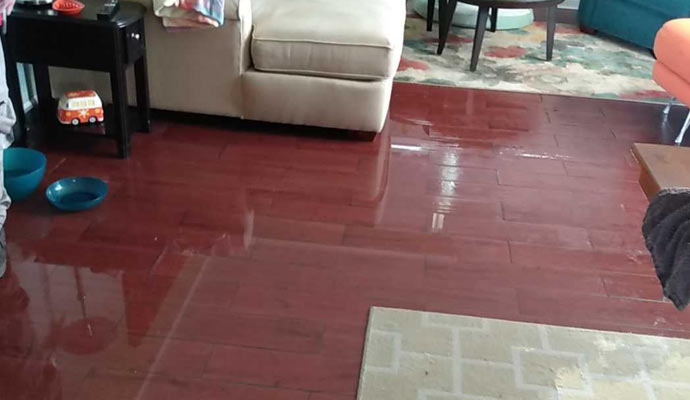 How Fast Can Floor Water Damage Worsen?
You must act quickly if your floor is exposed to water. Water damage to the floor has both immediate and long-term consequences. If your flooring is sufficiently saturated, the damage will be immediate and irreversible. The longer water sits, the more damage it causes.
Mold can start growing as soon as 48 hours after water damage. Mold spores germinate in as little as 12 hours, and the mold can colonize in as little as one day. As a result, it's critical to get started on cleanup and restoration as soon as possible. So why the wait? Contact Teasdale Restoration as soon as possible!