Sump Pump Failure & Flooding Cleanup in Cincinnati, Ohio
One of the easiest and most cost-effective ways to end flooding or wetness below the home is by installing a Sump Pump. Teasdale Fenton Restoration will professionally install a sump pump & perform other services for you in Cincinnati, OH. Sump pumps are installed in many homes in the basement or crawl space as a preventative measure to avoid indoor flooding and water damage. In addition, they're a critical factor in keeping your basement and crawl space dry.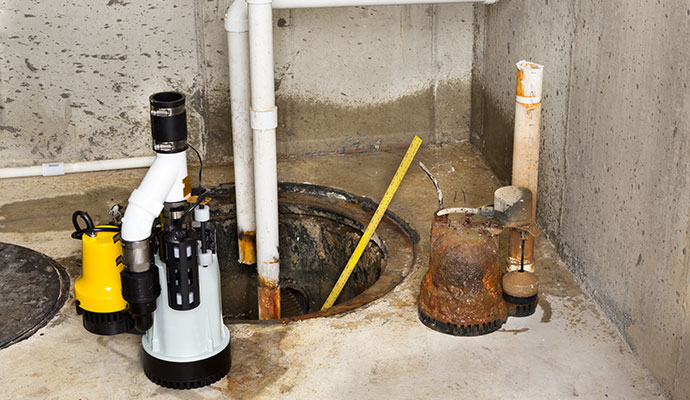 What is a Sump Pump?
A sump pump system is designed to detect moisture and water and pump it from your home. It's typically installed in the lowest part of your basement or crawl space, also known as the sump basin, with a pipe that acts as a passageway for the water to be released away from the foundation. Once your sump pump detects water, it automatically activates the pump and removes the water.
When severe weather and storms occur, your sump pump system immediately starts directing water away from your home as it accumulates. However, most sump pumps require electricity to do their job. So if the power goes out, your sump pump system won't be able to redirect the water if you don't have a battery backup sump pump installed. On the other hand, if you have a battery backup sump pump system and the power goes out, the backup plan will automatically start - keeping the water out of your basement or crawl space.
Most Common Problems with A Sump Pump
When it comes to sump pump failure, you rarely know something is wrong until water starts filling your basement or crawl space, even though your pump should alert you to an issue. Some of the most common sump pump issues you may see include: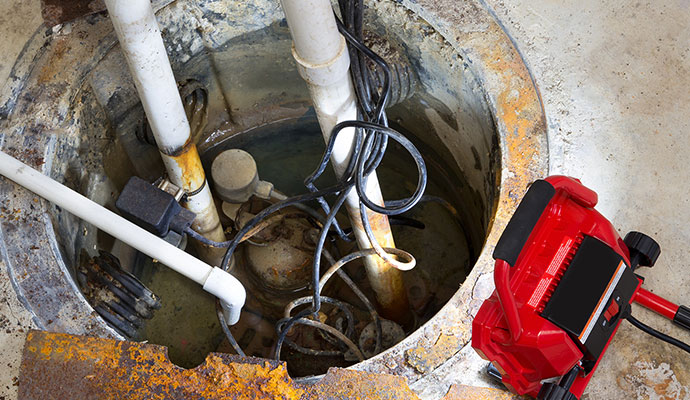 Power outage
Broken check valve
Debris and dirt in the pump
Clogged discharge lines
Wrong size sump pit or pump
Sump pumps should be checked regularly and serviced annually to ensure proper operation when needed. We highly recommend that you also have a battery backup sump pump installed. This helps you when there is a power outage and will kick in if the primary pump fails or becomes overwhelmed.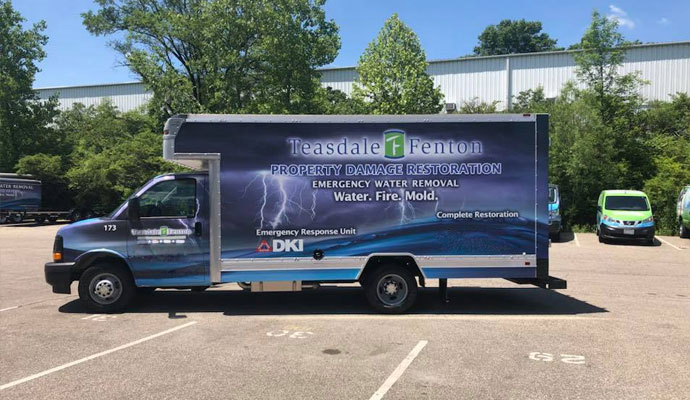 Trust Your Sump Pump to Teasdale Fenton Restoration in Florence & Greenfield, OH
Teasdale Fenton Restoration has more than 15 years of experience in the restoration industry, serving in Florence, Greenfield, Harrison, Jonesville, Lawrenceburg, and other Greater Cincinnati, Ohio service areas. We can handle any water damage and mold-related problems from start to finish. Moreover, we provide 24/7 service to our customers. Call us today at 513-463-1797 or contact us online to get a free estimate and allow us to start the restoration work immediately.
Phone answered live 24/7/365
3-year warranty on all works performed
Background tested, licensed & insured
Emergency water removal/pump-out service
State-of-the-art Hydro Extreme Water Extraction
Certified Vortex Structural drying specialist on your job
Direct billing to the insurance company
Commercial and residential services
IICRC Certified Technicians
S500 Guidelines for water extraction and structural drying