Superior Water Extraction across Cincinnati & Dayton, OH
Facing water damage situations is the most frustrating thing to deal with. Whether it's from sewage backup, water pipe break, flooding, or natural disasters, water damage is one of the most devastating and catastrophic events for a property owner. The very first step of the restoration is water extraction. It is the process used to remove excess or standing water from your home or property.
Teasdale Fenton Restoration is there to your rescue with state-of-the-art hydro extreme water extraction for any flood damage situations. Have faith in us for excellent water damage restoration services for residential or commercial properties around Aberdeen, Addyston, Alexandria, and throughout our Cincinnati service areas. Our IICRC-certified technicians are always there to assist you 24/7 with emergency water extraction service. Contact us now at 513-463-1797 or simply click here to get our assistance.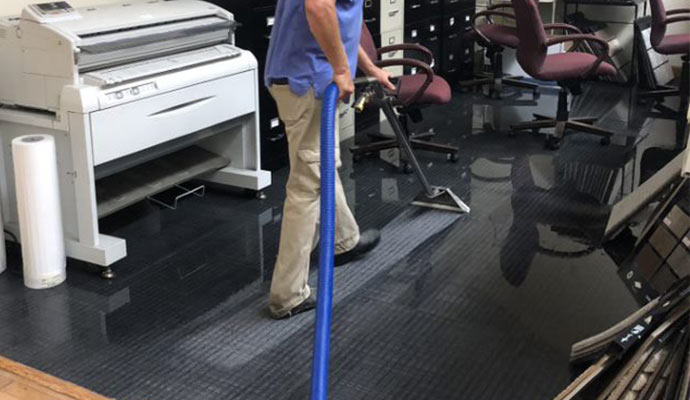 Why Do You Need Water Extraction Services?
Various different reasons can cause water damage and if it's due to sewage leakage or flooding, then it's a severe pain in the neck. That's why an emergency response is needed. Also, water extraction after water damage is essential to prevent potential health risks and severe property destruction.
At Teasdale Fenton Restoration, we understand the severity of the water disaster. With our top-rated industry service for water extraction, you can be assured to get a prompt response and desired satisfaction you seek for. We also make sure to eradicate any hidden water inside the building.
Contact Our Water Extraction Professionals Today
If you are ever in need of water extraction services in Cincinnati, OH, don't hesitate to contact Teasdale Fenton Restoration. For over 15 years, we have earned a name for high-quality service and the best customer care. We are locally owned and operated business, serving water pipe break, appliance leak cleanup, floor water damage, flooded basement, and more.
So, dial 513-463-1797 or contact us online to avail of our services across Cincinnati, OH.