Water Damage Odor Removal Service in Cincinnati, OH
When an indoor flood impacts the carpet at your home or office, water damage typically occurs. This often leads to an odor that remains after the carpet has been dried. To get rid of it, Teasdale Fenton Restoration provides top-notch water damage odor removal services for homeowners and business owners in Cincinnati, Dayton, Camden, Fairfield, Mason, and other cities within our service area.
As a locally owned and operated company with more than two decades of industry experience, Teasdale Fenton Restoration is the best place to go for odor removal services in the Greater Cincinnati metro area. Our IICRC-certified technicians are committed to providing the best services available. To learn more about our products and services, dial 513-463-1797 or click here to set an appointment with our experts for services at your property today.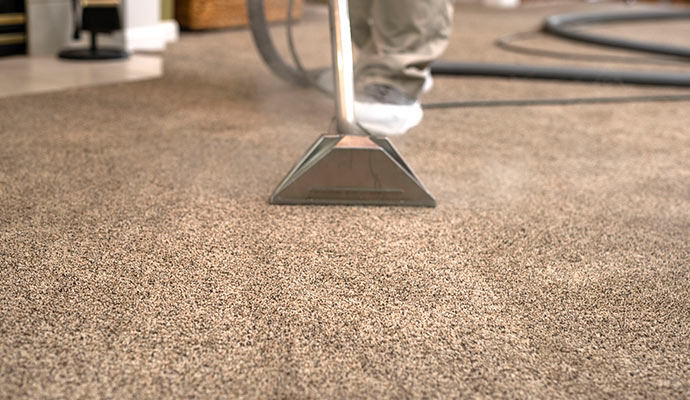 Benefits of Odor Removal Services by Teasdale Fenton
In the wake of water damage to your carpet, odor removal services should be applied immediately to remediate the potential for lingering odors. This will eliminate the potential for degrading indoor air quality and other unwanted residual results. With water damage, odor removal services are inevitable as part of the process of restoring your property to its pre-damaged condition and eliminating the presence of mold and bacteria.
In addition to odor removal services, our IICRC-certified technicians are efficient in restoring wood floor water damage, water leak damage, and more. You can trust our IICRC-certified restoration teams from Teasdale. For customer reviews, click here.
Trust Teasdale Fenton to Remove Carpet Odors in Cincinnati and Mason
Don't live with residual odors from water damage. Instead, trust our talented team at Teasdale Fenton Restoration to remove them from your property in Cincinnati, Anderson Township, Loveland, or Indian Hills. For more information, call us at 513-463-1797 or click here to schedule restoration-related services for odor removal, water pipe breaks, dehumidification, sump pump, sewer drain breakup, clogged drain overflow, and much more.