Carpet Stain Removal in Cincinnati & Fairfield, OH
Water damage can occur at your home or office for a variety of reasons. When it occurs, it can leave stains on your carpeting. To restore your property, Teasdale Fenton Restoration provides top-notch carpet stain removal services. Our emergency crews stand ready to assist on a 24/7/365 basis in Camden, Dayton, Mason, Fairfield, and other cities throughout our Greater Cincinnati service area.
As a locally-owned and operated company with more than 20 years of experience in the restoration industry, Teasdale Fenton offers a comprehensive array of services for homeowners and business owners. From stain removal to other water damage services that include sump pump repair, water pipe breaks, sewer drain breakup, dehumidification, and clogged drain overflow cleanup, you can rely on our IICRC-certified technicians for first-class service. Simply call 513-463-1797 or click here to get started today.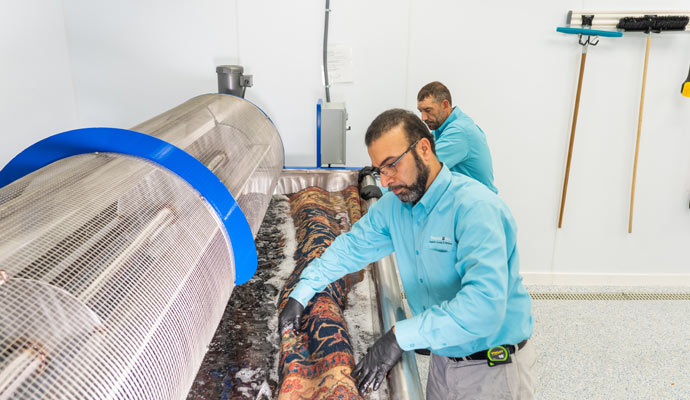 Carpet Stain Removal Service by Teasdale Fenton Restoration
A deeply embedded stain can spoil the beauty of your carpet. If the stain isn't removed in a timely manner, it can spread and damage other areas. Odors created by such stains can also occur. That is why carpet stain removal is essential once the stain is spotted.
With more than 20 years of industry experience in this field, Teasdale Fenton Restoration is confident to offer quick and quality services for carpet stain removal that include a 3-year warranty on our work. You can rely on our IICRC-certified technicians to bring back the lost integrity of your carpet.
Call Us to Remove Carpet Stains in Cincinnati, Anderson Township, & Mason
When you have tough-to-remove stains on your carpet in the wake of water damage, you can rely on Teasday technicians to provide a timely and permanent solution to your problem. To learn more about our cleaning experts, dial 513-463-1797 or click here to schedule services today at your property in the Greater Cincinnati area. Our crews can also help with wood floor water damage, water leak cleanup, and more.