Structural Drying in Cincinnati, OH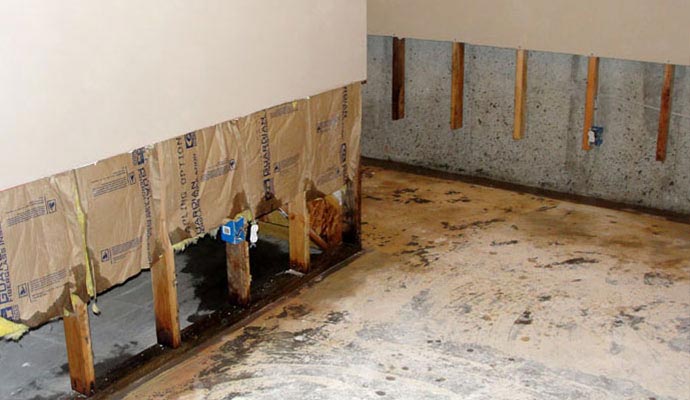 Water intrusion or overflow damages your residential or commercial building along with leaving you in a painful situation to handle. The repair and restoration process is already an exhausting task, if the moisture isn't removed from the surfaces properly it can worsen the situation and lead to secondary damages with costly repairs. Hence, whenever your property sustains water damage it is important to call for professional help and dry the structure.
Luckily, at Teasdale Fenton Restoration, we have our IICRC certified technicians to dry your wet structures. After we inspect and assess the area water has overflown, depending on the class of water damage and sanitary level of the water, we determine the suitable structural drying and restoration process for you. We remove moisture thoroughly and efficiently to prevent any further damage due to dampness.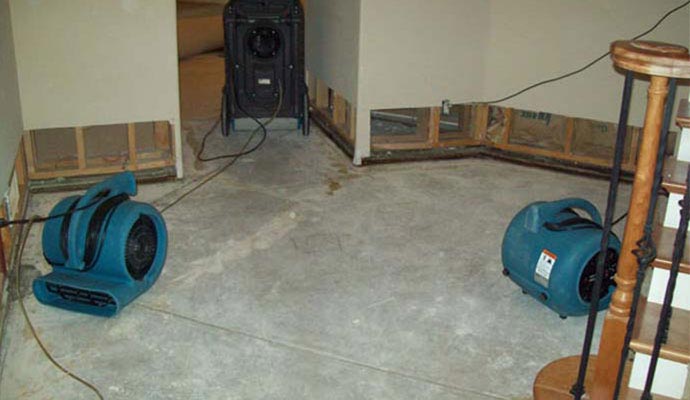 Structural Drying Process by Teasdale
The drying process of a structure may differ from one surface to another, however, typically the following process is applied.
Water Extraction: Any excess water is pumped away.
Evaporation: After the standing water has been extracted, the surfaces will still be quite wet. So, the next step is using high-power fans to increase the airflow, resulting in evaporation.
Dehumidification: The excessive moisture present in the air is removed in this step. Without doing this the extra moisture can be absorbed into other materials, causing further problems.
Temperature Management: The warmer the air, the quicker it evaporates hence, maintaining a uniform temperature will make structural drying more effective.
Let Teasdale Restore Your Water Damaged Property!
Whenever a water damage emergency occurs Teasdale Fenton Restoration is ready to dry the structure and restore all types of water damages. When your property needs structural drying and water damage restoration in Higginsport, Kenton, Martinsville, Oregonia, Peebles, and other cities within our Greater Cincinnati service area, do not hesitate to call us.
Why Rely On Us?
24/7 response times
IICRC certified & background tested crews
3-year warranties on all work performed
Reach out to us ASAP by calling 513-463-1797 or you can visit us online to make an appointment today!