Water Damage Classification in Cincinnati, Covington, & Kenton
Whether it is an appliance leak, plumbing overflow, or water flooding your house or building, Teasdale Fenton Restoration has the solution for all kinds of water damages. Our IICRC certified technicians have been restoring properties for more than two decades. We dispatch our highly skilled and experienced restoration specialists to inspect and assess the damaged area when you call us. Depending on the class of water damage, we determine the suitable restoration process for you.
Classes of Water Absorption
Water damage classification is one of the steps of our restoration process. We classify the damage into one of the following four classes of water absorption: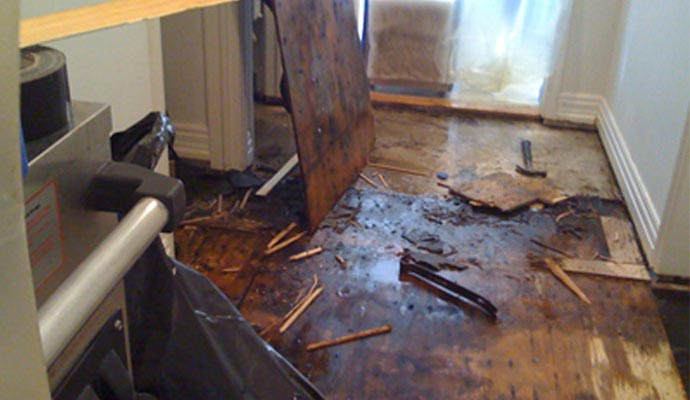 Class 1 Water Damage: Least amount of water absorption and evaporation. Only part of a room or area is affected by the water. Little or no wet carpet and/or cushions are present.
Class 2 Water Damage: A large amount of water absorption and evaporation. At least an entire room or carpet and cushion (pad) is affected by the water. Walls less than two feet are wicked up. Structural materials such as plywood, particleboard, structural wood, and concrete have moisture remaining.
Class 3 Water Damage: The greatest amount of water absorption and evaporation. Walls over two feet are wicked up by the water, saturating the entire area. If the water comes from overhead it affects ceilings, walls, insulation, carpet, cushion, and sub-floor.
Class 4 Water Damage: Specialty Drying Situations. These consist of wet materials with very low permeance/ porosity such as hardwood, plaster, brick, concrete, and stone. Generally, there are deep pockets of saturation, which requires very low specific humidity.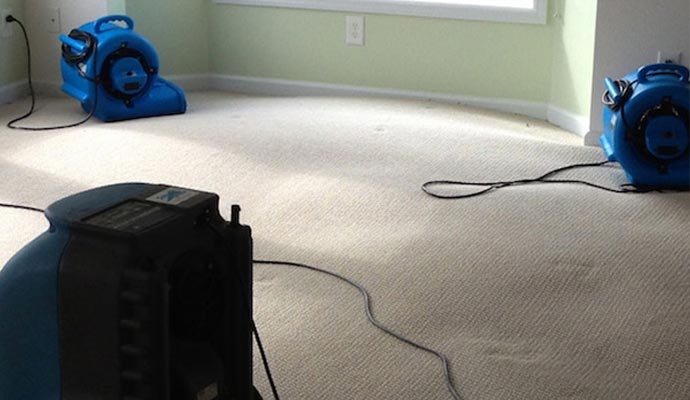 Let Teasdale Restore Your Water Damaged Property!
Teasdale Fenton Restoration can restore all types of water damages. When your property needs restoration in Higginsport, Kenton, Martinsville, Oregonia, Peebles, and other cities within our Greater Cincinnati service area, do not hesitate.
We stand ready to provide:
24/7 response times
IICRC certified & background tested crews
3-year warranties on all work performed
Reach out to us ASAP by calling 513-463-1797 or you can visit us online to make an appointment today!