Water Damage Inspection in Cincinnati, Ohio
When it comes to floods and other water damage issues in your home or office building, it's best to leave things to chance and call in professionals. Attempting to fix things on your own may sound appealing, but it can lead to additional complications and make matters worse. As a result, it's best to put your faith in only the best the industry has to offer in such a situation.
When it comes to restoring any type of water damage, Teasdale Restoration has years of experience. Our highly skilled and experienced technicians receive specialized training in order to determine the source and extent of water damage. We serve in Arnelia, Aurora, Batavia, and nearby OH cities. So if you are looking for an inspection service anywhere near these areas, call us today at 513-463-1797.
Damage Inspection Process By Teasdale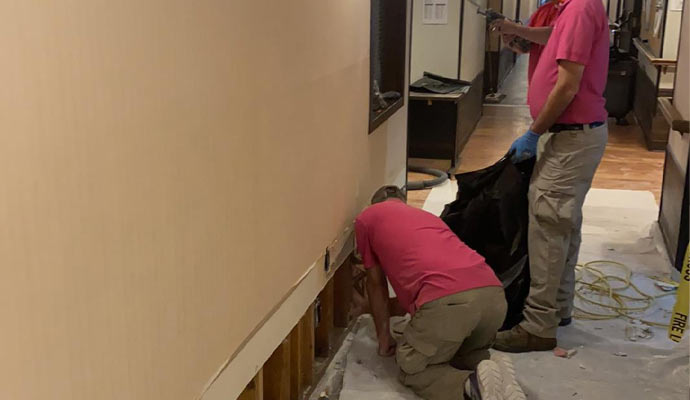 At Teasdale Restoration, the first step is to identify the problem. Getting to the root of the problem aids in the successful restoration of any water-damaged area in your home or business. Our team can then map out the extent of the water damage to the structure after the identification phase.
After that, an inspection of the structure is carried out to see if there is any pre-existing damage that could be exacerbated by the water intrusion. The final step in our process entails developing a list of suggested activities for restoring your property to its pre-disaster condition.