Wall Leak Detection in Cincinnati & Dayton, OH
Perhaps you see those wet wall spots but have no idea what's causing them. Chances are, you have an inside-wall leak, but you need a professional to pinpoint the source. That's where Teasdale Fenton Restoration comes in.
Left unchecked, an undetected wall leak can severely damage drywall, floors, ceilings, carpets, and promote mold growth. It needs immediate attention, and Teasdale Fenton Restoration provides reliable wall leak detection. Our experience and expertise in water damage restoration will have you on the restoration fast track.
Let us be your go-to provider for wall leak detection and repairs in Aberdeen, Batavia, Lynchburg, Mason, California, Camden, and throughout our OH service area. Call us today at 513-463-1797 or contact us online to learn more and arrange a consultation. Ask us about our free estimates.
Common Wall Leak Causes Detected By Teasdale in Middletown, OH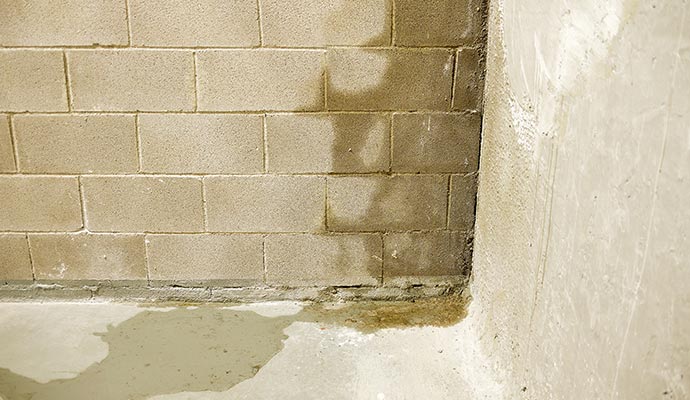 Wear and tear: Plumbing naturally ages and deteriorates, resulting in leaks that you can see or not see. Water damage will likely show up before its source is visible.
Frozen pipes: Cracked, leaking or burst plumbing is a common occurrence where unprotected pipes freeze. Make sure your heating system is working properly, and pipes are insulated or protected where possible.
Clogs or blocks: This isn't a common cause of inside-wall leaks, but an appliance or HVAC drain-out that has behind-wall lines or plumbing can back up with sediment, sludge, or other soil and cause unexpected pooling.
Rely on Teasdale Restoration For Wall Leak Detection in Hamilton, OH
Wall leaks can create costly damage. Teasdale Fenton Restoration will identify the source of your wall leaks and perform necessary water damage cleanup, repairs and restoration. We offer 24-7 emergency service and can begin repairing wall leak water damage immediately. We tackle any kind of water damage issue from start to finish.
For appliance leak cleanup, clogged drain overflow, dehumidification, burst pipe repair, and more, call 513-463-1797 or contact us online to ask about free estimates and arrange a consultation.