Appliance Leak Cleanup Tips in Cincinnati, Ohio
Appliance leaks may occur at any place and time. But an appliance leak can give you a series of problems like water damage, mold growth, and more. In addition, it can cause concealed mold damage if proper maintenance is not performed ASAP. Fortunately, Teasdale Fenton Restoration offers appliance leak cleanup services and tips to remember when facing an appliance leak in Mason, Wyoming, Amelia, & other cities within our Greater Cincinnati service area.
Our IICRC-certified experts are determined to minimize and restore any water damage in your house or office. We provide services for both residential and commercial customers. To learn more, call us at 513-463-1797 or click here to schedule services today. We also provide appliance leak cleanup services, including moisture inspection, water extraction, and more!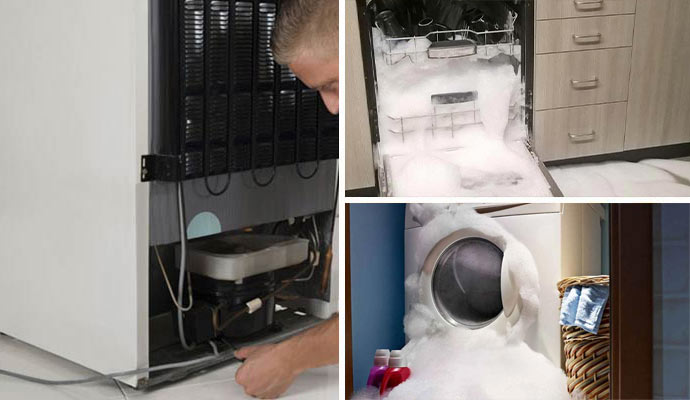 Appliance Leak Cleanup Tips for Your Home or Office by Teasdale Fenton
Dishwasher: Removing the front kick plate twice a year and looking underneath the dishwasher with a flashlight for dripping or other signs of water is really important. Don't forget to check both while the unit is off and also while it's filling.
Washing Machine: Turn off the water supply to the washer If you're away for an extended time. Try not to leave the house after starting a load in the washer. Try to replace rubber washer supply hoses every five years as they become brittle, crack, and may rupture without warning.
Refrigerator: Be careful while moving the fridge, and don't forget to check behind the unit for leakage. If the team that supplies the icemaker with fresh water connects to the rear of the refrigerator is shoved too close to the wall, a plastic tube may be damaged and leak. If you pull the fridge too far away and put over-stresses to the supply tube, the connection may leak and flood the kitchen.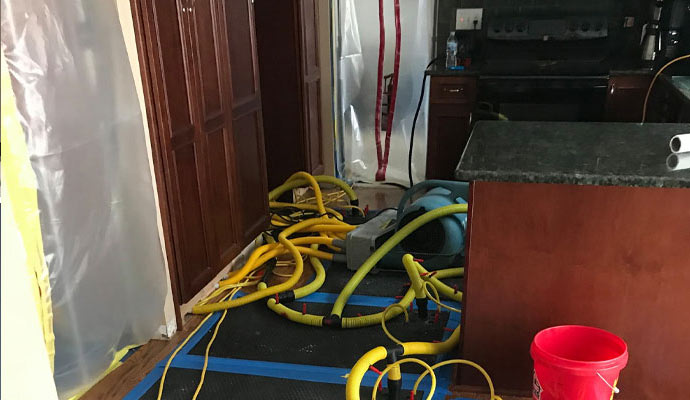 Our Water Damage Restoration Services
In addition to appliance leak cleanup services, our wide range of water damage restoration services include:
Flooded basement
Floor water damage
Rely on Teasdale Fenton Restoration in Cincinnati & Florence
At Teasdale Fenton Restoration, we have more than 15 years of experience providing elite restoration services for commercial and residential customers in California, Dayton, Florence, and other cities within our service area. Call us at 513-463-1797 to get a free estimate, or click here to schedule an appointment ASAP. When you choose Teasdale Fenton, you can rest assured that you will receive:
Direct billing to the insurance company
Technicians with IICRC Certificate
Phone answered 24/7/365
Emergency water removal/pump-out service
3-year warranty on all works performed
Tested, licensed & insured