A/C Unit Drain Overflow Cleanup Service in Cincinnati, Ohio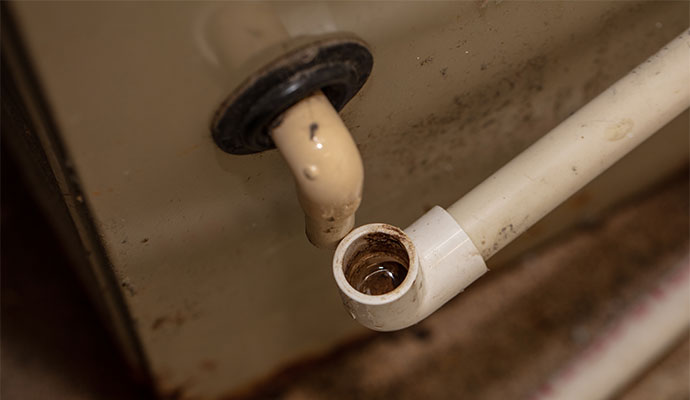 The condensate drain is an important part of your air conditioner. This drain gathers moisture from your air conditioner's evaporator coil. If the drain line isn't fully cleaned, the AC unit drain can overflow. Flooded water from overflowing drain lines can cause water damage to your property.
If the flooded water is not removed properly, there is a chance of mold growth in your property. If not taken care of timely, it will cost you more money and time. To achieve the best results, contact Teasdale Fenton Restoration in Cincinnati, OH for cleanup service. Our IICRC-certified experts work hard to provide you with the most dependable service possible.
Call us at 513-463-1797 if you have an A/C unit drain overflow in your home and want to learn more about our appliance leak cleanup services. Get a free estimate in Addyston, Bellevue, Cincinnati, Dayton, Eldorado, and other Greater Cincinnati regions by clicking here.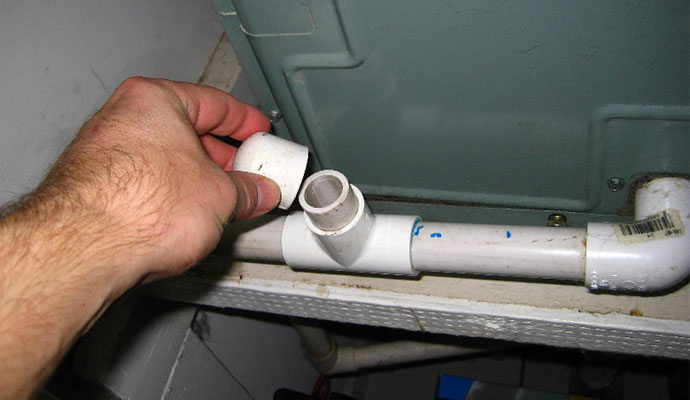 Common Causes of AC Unit Drain Overflow
Blocked Drainage Line: A clogged condensate drain line is the most common source of water leaks from your air conditioner. A clogged drain pipe may cause water to back up into your home.
Water Damage: Clogged drains can cause water to back up in your HVAC system, causing water damage.
Mold and algae: A clogged drain pipe is the most typical cause of clogging in an air conditioner's water drain pan. Mold and other bacteria can form in the refrigerant coils and tubes, and algae and mildew can eventually clog the drain line, causing water to collect and spill into the drain pan.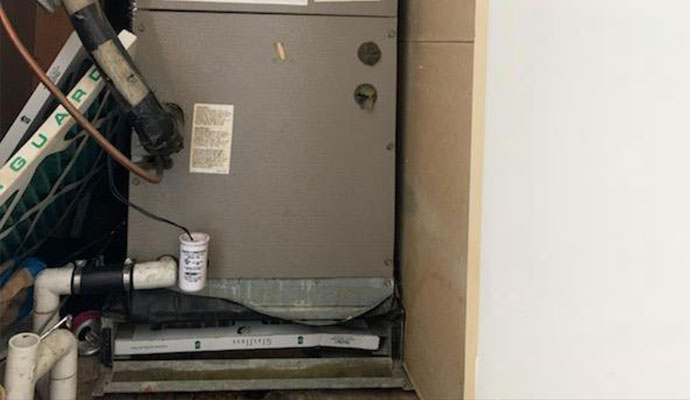 Why Choose Teasdale Restoration
24/7 response time
IICRC Certified
Background tested, licensed & insured
3-year warranty on all work performed
Locally Owned & Operated
Emergency water removal service
Direct billing to the insurance company
Count on Us for A/C Unit Drain Overflow Cleanup Service
Teasdale Fenton Restoration is the company to call if your air conditioner's drain overflows. We also offer cleanup services for washing machine overflows, dishwasher overflows, water heater bursts, and refrigerator leaks. We have over 15 years of restoration experience in this industry. To learn more about our water damage restoration services, call us at 513-463-1797. To schedule an appointment, please click here.