Vapor Barrier Installation in Cincinnati & Miamitown
A vapor barrier is used to prevent water vapor from intruding into your home or office through the crawl space or basement. Damp-proofing plastic or foil sheets are used as a vapor barrier. The main motive is to prevent any moisture that can potentially lead to mold growth from entering your home or office. As part of our moisture control services, Teasdale Fenton Restoration will install a vapor barrier to protect your property in Ohio, Kentucky, or Indiana.
Our teams at Teasdale Fenton know which type of vapor barrier will be best for your property based on size and climate. To learn more, call us at 513-463-1797 or simply click here to make a reservation for any of our moisture control solutions at your property, including the installation of a vapor barrier.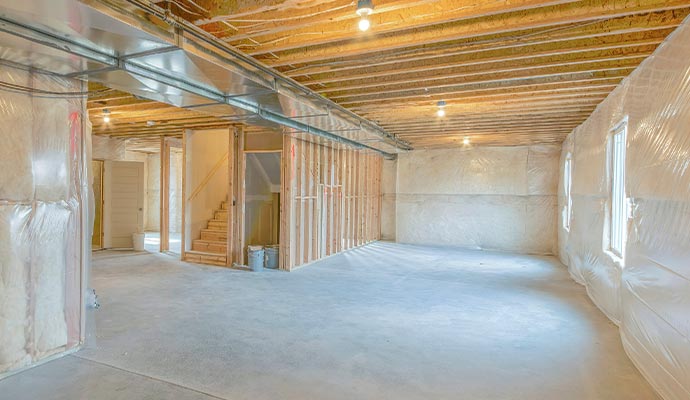 Types of Vapor Materials We Use
Vapor Retardant Paint: This paint is less costly than other solutions and applies to interior walls.
Treated Paper or Foil: This approach is best for new buildings or stripped walls. This is an easy, cost-effective installation.
Clear Polyethylene: This is the most basic and inexpensive vapor barrier to install.
Black Polyethylene: This option is suitable for outside walls or inside walls.
Cross-laminated & Fiber-reinforced Polyethylene: This option addresses all kinds of weather and is good for exterior walls.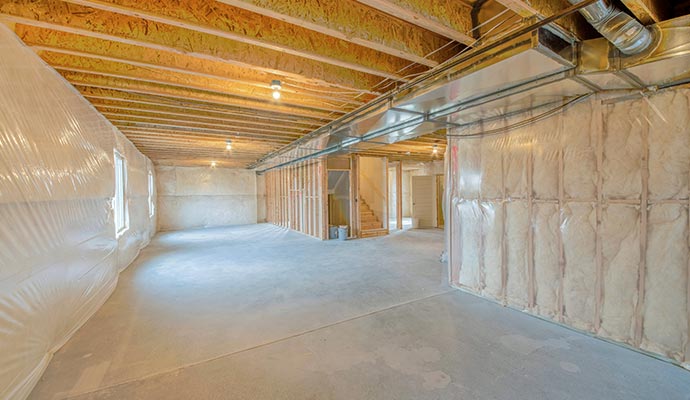 Benefit of Vapor Barriers
Moisture Control
Preventing Condensation
Energy Efficiency
Improved Indoor Air Quality
Protects Structural Integrity
Extends Building Lifespan
Increase Comfort and Decrease Health Hazards
Our Other Moisture Control Services We Provide in Cincinnati
Dehumidification: Dehumidification is a moisture control process. All the air is pulled out or removed from the atmosphere to remove moisture or humidity.
Crawl Space Encapsulation: This process seals and conditions your crawl space to keep it dry and prevent mold growth.
Combat Moisture with a Vapor Barrier at Your Property in Cincinnati
Controlling moisture is key to preventing severe property damage. In case of water damage, storm damage, or mold removal needs, reach out to us to install a vapor barrier at your property in Lebanon, Miamitown, Patriot, Oxford, and other cities throughout our service area in Greater Cincinnati. To learn more, dial 513-463-1797 or click here to schedule restoration-related services today with a Teasdale Fenton Restoration team member.