Get Professional Dehumidification in Cincinnati, OH
You must get your residential & commercial properties dried adequately after a water-related disaster. Otherwise, you will risk mold, rot, and structural damage, for water can sneak into all sorts of crevices and cracks in a building. To ensure there is no moisture left between your walls, in the ceiling, or in the cracks of the floor, you must hire a professional to get the drying done as required.
Teasdale Fenton Restoration has the proper technology & expertise to perform the perfect dehumidification job in Cincinnati, Mason, Wyoming, and Madeira, OH, as well as their surrounding cities. We have commercial air movers and dehumidifiers that will reduce the inside air humidity to below 55% (the point at which certain types of mold can start to grow). We will also track progress with monitoring equipment.
Dehumidification & Drying Services by Teasdale Restoration
Our advanced drying services, including our moisture detection equipment combined with dehumidification & drying equipment, can remove moisture from within walls and ceiling cavities, allowing us to dry all water-damaged areas, even in places you can't see.
When you use Teasdale's dehumidification and drying services, you can be sure that our technical expertise will get the job done correctly, saving your building from excess moisture and unnecessary expenses.
Our key dehumidification & drying services are:
Cleaning and decontamination
Water extraction
Structural drying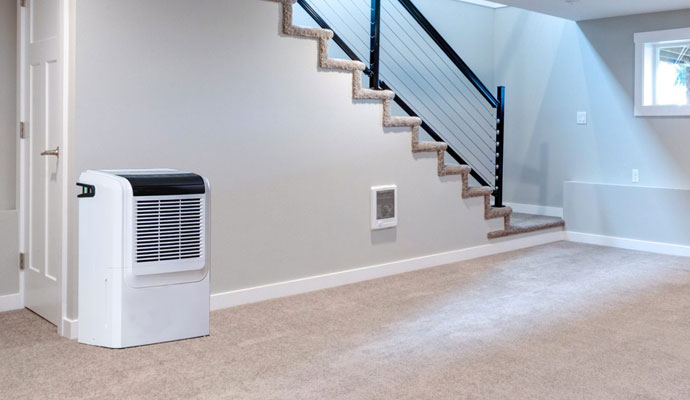 Reasons for Professional Dehumidification & Drying Services
What to do if you find water or condensation in your building? Time is of the essence here. Removing water quickly keeps damage to a minimum – less time for the water to penetrate walls, furniture, floors, and anything else in its path. After removing water, the floors and walls may look dry, but there is a good chance they are still retaining moisture.
Most building materials are porous and will retain significant water; this water retention will cause building materials to warp, swell, or break down and cause mold damage. So it is essential to dry and dehumidify properly with air movers, fans, and dehumidifiers. After completing the dehumidification, Teasdale will clean anything nonporous with sanitizers.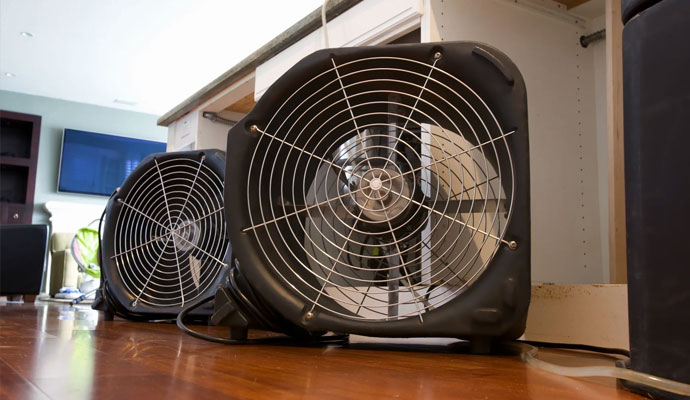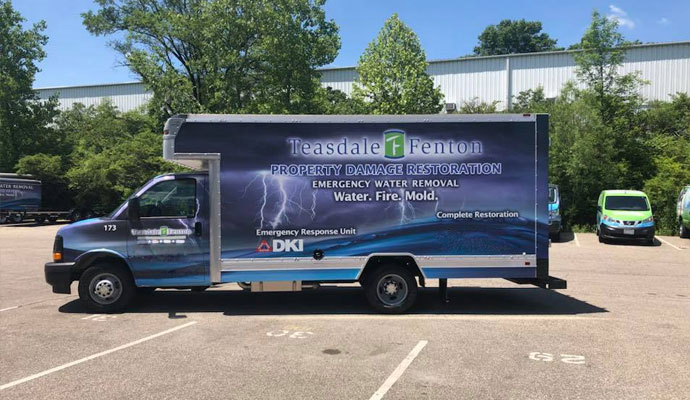 Teasdale Fenton Restoration Dry & Dehumidify Your Home in Arnelia & Dillsboro
Teasdale Fenton Restoration has more than 15 years of experience in the restoration industry serving in Arnelia, Bentonville, Crittenden, Dillsboro, Fayetteville, and other areas of the Greater Cincinnati, Ohio service area. We can handle any water damage and mold-related problems from start to finish. Moreover, we provide 24/7 service to our customers. Call us today at 513-463-1797 or contact us online to get a free estimate and allow us to start the restoration work immediately.
Phone answered live 24/7/365
3-year warranty on all works performed
Background tested, licensed & insured
Emergency water removal/pump-out service
State-of-the-art Hydro Extreme Water Extraction
Certified Vortex Structural drying specialist on your job
Direct billing to the insurance company
Commercial and residential services
IICRC Certified Technicians
S500 Guidelines for water extraction and structural drying