Restoration Services for Health Care Facilities in Cincinnati
At Teasdale Fenton Restoration, we understand that healthcare facilities must maintain a safe environment for patients, staff, and visitors. When disaster strikes, critical medical equipment and patient records can be affected by unforeseen damage. Our crews put a stop to that as quickly as possible by offering top-notch restoration services for healthcare facilities in Cincinnati, Middletown, Mason, Dayton, and other cities we serve throughout our services area in Ohio, Kentucky, and Indiana.
Our comprehensive commercial restoration services address structural issues, water damage, fire damage, mold, and other potential hazards, ensuring the safety and well-being of everyone inside the facility. Once called into action, we inspect your property to determine the extent of the damage and then implement a proper restoration plan. Our IICRC-certified technicians use state-of-the-art equipment to restore your damaged healthcare facility and get it working at peak efficiency once again. Whenever you need our assistance, just dial 513-463-1797 or click here to schedule restoration services today.
Importance of Rapid Restoration to Your Healthcare Facility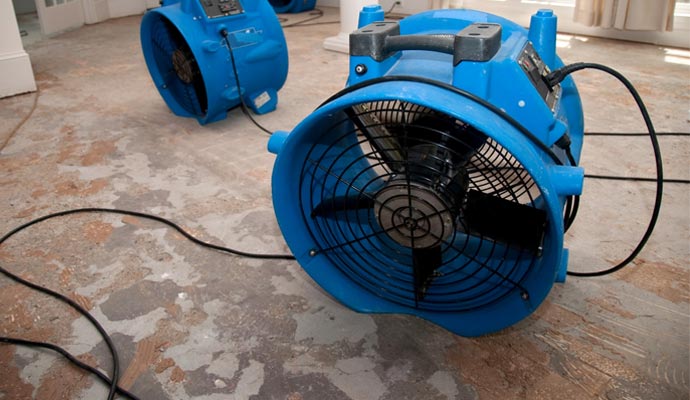 Immediate restoration by Teasdale Fenton Restoration is vital after any damage to a healthcare facility for the following reasons:
Patient Safety: Our swift response ensures a safe environment for patients, staff, and visitors, reducing accidents and injuries.
Uninterrupted Healthcare Services: We minimize downtime, allowing the facility to provide services without disruption.
Infection Control: We prevent the spread of infections, maintaining a hygienic environment for patient care.
Regulatory Compliance: We ensure compliance with healthcare regulations & standards, avoiding penalties and legal issues.
Protection of Medical Equipment & Records: We preserve equipment & patient records, ensuring seamless operations.
Employee Well-Being: We create a safe & functional workplace.
Financial Protection: Rapid restoration minimizes financial losses and streamlines the insurance claims process.
Let Us Restore Your Healthcare Facility in Cincinnati, Amelia, & Franklin
A medical facility center in need of professional restoration services requires immediate attention, which Teasdale Fenton Restoration can provide. We have the skill to restore your damaged medical facility center and allow your staff to resume their critical patient-care responsibilities promptly and effectively. In addition to medical facilities, our commercial restoration services cover office buildings, religious facilities, hotels, and more. Just give us a call at 513-463-1797 or click here for more information.